WSJ: T-Mobile, Dish Network in merger talks
9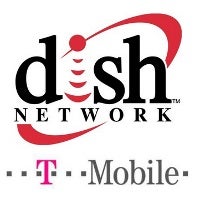 There have been
rumors
for
over a year
, but this is the first hard report saying that T-Mobile USA and Dish Network are in talks to merge the two companies. The Wall Street Journal is reporting that while an announcement is not imminent, there is already agreement about how the merged company would look, and how the management would be placed.
Dish CEO Charles Ergen would be the combined company's Chairman of the Board and T-Mobile CEO John Legere would be the Chief Executive. Both companies have a similar market capitalization, $31-33 billion.
T-Mobile is already a very lean organization, and while its subscriber growth is outpacing the entire US market combined, it is not as cash flush as Dish. On the other side of the coin, Dish is contending with a reduced growth market that is subscription TV service.
A plus for both companies is that Dish owns huge amounts of spectrum, much of it nationally licensed and, pretty much zero has been built out for use by anyone. That could be a big feather in T-Mobile's hat to build out its footprint.
The negotiations are still in a "formative stage," meaning that an agreement is not guaranteed, a real possibility since Dish CEO Charles Ergen has not been able to close a major deal to bring the satellite TV company into the wireless business. However, T-Mobile's parent Deutsche Telekom has been looking to sell off T-Mobile, or merge it with another company, so there may be more amiable motivations all-around.
source:
The Wall Street Journal