Tweet purportedly lists upcoming Verizon release dates
26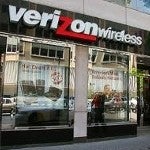 A gentleman, who allegedly works for Verizon, sent out a tweet listing
the release dates of some of Verizon's upcoming devices
. Some of the information we already know, such as the
September release of the Motorola DROID Bionic
. He writes that RIM's highly anticipated BlackBerry Bold 9930 will be available on August 10th. This handset could capture a fair share of customers coming from other platforms.
Around August 11th, Motorola XOOM owners can start
sending their tablets in to get updated to 4G
, according to the tweet. He also confirms that the Samsung Galaxy Tab 10.1 LTE will be launched next week. As we
reported
, July 28th is the expected release date for the LTE variant of the tablet. The tweet adds that
not all Verizon stores will carry the tablet
due to costs. The Samsung Convoy 2 will be launched August 4th and lastly, the BlackBerry Torch 2 will be out on August 25th although the tweet curiously adds that the source is not sure if Verizon will carry it.
Probably the most exciting piece of information is that the BlackBerry Bold 9930 will be coming within 2 weeks. We
showed you
the video for the new Bold 9930 that Verizon accidentally displayed on its web page for the Bold 9650, and there is some reason to believe that this model can put a charge under RIM's derriere. It will be the thinnest 'Berry of the bunch with a fabulous physical QWERTY keyboard, a 2.8 inch responsive touchscreen and a WebKit browser that
improves greatly from the one seen on the original BlackBerry Torch
which was a major improvement from the software seen on the BlackBerry Storm.
The new 'Berry browser eats JavaScript for breakfast
as opposed to the older versions which used to choke on it.
source:
BlackBerryOS