RIM says new BlackBerry 7 OS browser faster than the one on Apple iPhone and Android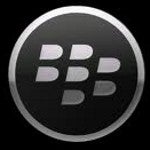 During a slide presentation at the BlackBerry World conference introducing the new 7 OS, RIM showed off a slide that claims that its new browser is faster than the one on the Apple iPhone and Android handsets. RIM has taken its browser performance quite seriously. At one time, the BlackBerry browser would choke on JavaScript and web sites would crawl to a stop while being downloaded. Now, the SunSpider JS test shows that the browser on the BlackBerry 7 OS executes JavaScript faster than any other mobile browser.
According to RIM, the new browser is, "now one of the elite browsers in mobile today" with pages loading 1.6 times faster than seen with the browser on BlackBerry 6 OS. Changes to the software optimizes WebKit while new hardware increases browser speed. The faster zooming and panning leads to fewer cases of "checkerboarding" or the visual checkerboard type image that comes when the browser speed is slower than the speed that you are navigating the browser at.
The just announced BlackBerry Bold 9900 will be powered with BlackBerry 7 OS and the average web page loads in 7.81 seconds on the phone compared with 12.4 seconds on the BlackBerry Torch 9800. And as far as the JavaScript readings are concerned, the SunSpider test showed the BlackBerry Bold 9900 executing in 2.84 second, the Apple iPhone in 3.23 seconds and Android handsets coming in at 5 seconds. The BlackBerry Torch 9800? How about 10 seconds.
RIM thought that the Torch would take BlackBerry to the same level as the iPhone and Android. Kudos to RIM for realizing that they were still far short and coming up with the new OS that could put BlackBerry on the map once again.
source:
MobileSyrup