Square Enix finally releases Deus Ex: The Fall for Android
2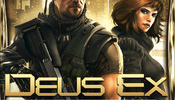 Deus Ex: The Fall, a sci-fi action role-playing game, will be released for Android devices today (January 22). This was announced by Square Enix via a press release earlier today. However, the game is still not available on Google Play at the time of writing.
Initially released for iOS devices
back in June 2013
, Deus Ex: The Fall is set in the same universe as Deus Ex: Human Revolution, a 2011 PC game. Deus Ex: The Fall follows the story of Ben Saxon - an augmented ex-military, who tries to unravel a global conspiracy and prevent a powerful corporation from testing a dangerous drug on the peaceful population.
Deus Ex: The Fall features beautiful graphics, intuitive controls and several hours of action-packed gameplay.
Once released, the Android version of Deus Ex: The Fall will be priced at $6.99. You can check the availability of the game
here
.
Download: Deus Ex: The Fall (
iOS
)
source:
Pocket-lint
DEUS EX: THE FALL INFILTRATES ANDROID DEVICES
Pick up the action-RPG for $6.99 on Android devices

Square Enix today announced that Deus Ex: The Fall, the new instalment of the award winning Deus Ex series, is now available on Android devices priced at $6.99 in the Google Play Store.

Developed by the Square Enix Mobile division in Europe, in collaboration with the original Deus Ex: Human Revolution team at Eidos-Montréal and N-Fusion, Deus Ex: The Fall is a story driven action-RPG and the first Deus Ex in the series to be released on mobile and tablet devices. Compatible with all major Android devices, the game includes never before seen characters from the novel published by Random House, Deus Ex: The Icarus Effect, picking up directly where the book finishes.

The conspiracy has evolved – find out how on the Google Play Store today! http://play.google.com/store/apps/details?id=com.squareenix.dxm

About Deus Ex: The Fall
Deus Ex: The Fall is set in 2027 – a golden era for science, technology and human augmentation, but also a time of great social divide and global conspiracy. Powerful corporations have seized control from governments and command the drug supply needed by augmented humans to survive. In this chaos Ben Saxon, a former British SAS Mercenary who underwent physical augmentation, is desperate for the truth behind the drug conspiracy. Betrayed by his private military employers, the Tyrants, not only is his own life at risk but for all augmented humans, time is running out…