Secret Apple-Samsung talks fail; patent trial II is still on
28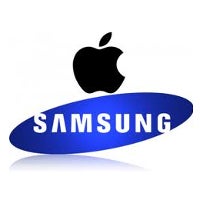 Secret talks between Samsung and Apple have broken down, according to a report out of Korea.
The talks were held to see if Samsung and Apple could reach an agreement
to settle their legal issues without having to go through another trial. While no official schedule had been set for the talks, both sides agreed to sit down at the table at least once before February 19th. Samsung and Apple have their second patent trial penciled in for March 31st. The first trial ended in August 2012
with the jury awarding Apple $1.05 billion
. Part of the award was vacated by Judge Lucy Koh after she determined that the jury had miscalculated the amount of their award. Eventually,
Apple was awarded $290 million
in a damages re-trial, leaving the company owed $890 million by Samsung.
The meetings between Apple and Samsung are the second time that both sides have tried to work out their differences by talking things over. Judge Koh had demanded that both sides try to work out an agreement back in 2012, but those meetings did not lead to an agreement.
Without either Samsung or Apple giving in, it is hard to see how these talks will succeed, even though they are being conducted at the highest level between Apple CEO Tim Cook and Samsung co-CEO J.K. Shin. Recently,
Nokia and HTC reached an agreement to end litigation between the two firms
after the Finnish based Nokia won
four injunctions in Germany against HTC
. The two firms will share their patents and HTC will make a payment to Nokia as part of the deal.
source:
ZDNetKorea
,
MKNews
,
TheVerge
via
SlashGear