HTC and Nokia sign collaboration deal ending all patent litigation between them
25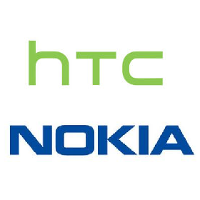 After
Nokia recently won four injunctions against HTC in German courts
, the Taiwan based manufacturer finally got the hint. HTC and Nokia announced on Friday that they have entered into a collaboration that ends all patent litigation between them. Kudos to HTC for looking at things realistically and realizing that this deal was the best way to go.
HTC faced injunctions against all of its Android flavored models, including the
HTC One
and variations of that model. The only reason that HTC was still able to sell those devices in Germany was because the courts decided to stay the injunctions until HTC finishes the appeal process.
The financial terms of the settlement are confidential. HTC and Nokia did have a previous agreement that covered non essential patents. Today's agreement covers standards essential patents and involves HTC paying money to Nokia. The latter will have access to HTC's LTE patent portfolio. Note to Apple and Samsung:
this is how it's done
.
"We are very pleased to have reached a settlement and collaboration agreement with HTC, which is a long standing licensee for Nokia's standards essential patents. This agreement validates Nokia's implementation patents and enables us to focus on further licensing opportunities."
-Paul Melin, chief intellectual property officer, Nokia.
"
Nokia has one of the most preeminent patent portfolios in the industry. As an industry pioneer in smartphones with a strong patent portfolio, HTC is pleased to come to this agreement, which will enable us to stay focused on innovation for consumers."
-Grace Lei, General Counsel, HTC
source:
HTC