Nokia wins its fourth injunction against HTC in a German court
61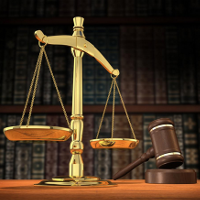 For the fourth time overall, and the third time in the last two months, Nokia has won an injunction against HTC in German court. This time, the legal action coveres Nokia patent EP1579613. This patent is for a "method and apparatus for enabling a mobile station to adapt its revision level based on network protocol revision level".
While HTC and Nokia do have a licensing agreement that covers standard-essential patents, the patent at issue was deemed not to be a SEP. The patent helps new devices run over networks using older technologies. You might remember that
Nokia told HTC that it should have a New Year's resolution to "compete fairly"
.
Because HTC is appealing these decisions, injunctions that have been ordered by the court have been stayed pending the result of the appeals. This gives HTC time to design a workaround, or even make a deal with Nokia to cover non-SEP patents. Nokia has issued a statement, which you can read below.
"Nokia is pleased that the Regional Court in Mannheim, Germany has today ruled that HTC products infringe Nokia's patent EP 1 579 613 B1, which enables modern mobile devices to work in older networks.

This judgment enables Nokia to enforce an injunction against the import and sale of all infringing HTC products in Germany, as well as to obtain damages for past infringement. This is the fourth patent found infringed with injunction awarded in Germany.

Nokia began its actions against HTC in 2012, with the aim of ending HTC's unauthorised use of Nokia's proprietary innovations and has asserted more than 50 patents against HTC. Since then, Nokia believes it has demonstrated beyond doubt the extent to which HTC has been free riding on Nokia technologies, with HTC found to infringe several Nokia patents in venues including the Regional Courts in Mannheim and Munich, Germany, the UK High Court, the Tokyo District Court in Japan and the US International Trade Commission."-Nokia
source:
FOSSPatents