Apple's thermonuclear legal strategy scores a big win
99+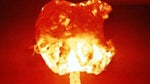 Apple's "thermonuclear" strategy against Android scored its first major victory against Samsung tonight, including a giant $1 billion dollar judgement.
Though largely in Apple's favor, they failed to win some key rulings and so they won't be able to slow down Samsung (and other current Android devices) as much as they had hoped.
In particular they failed to win any design or trade dress protection for the iPad. As a result tablet design and most current Samsung phones (as well as other Android handsets) that don't look like the 3G won't infringe on Apple's design patents. For the tablet market in particular this means competition will continue apace.
Samsung didn't win on any of its utility patents, and as a result will not receive any compensation
. In contrast to Google's emphasis on prior art and making defense against Oracle about patent validity, Samsung reduced the time spent on invalidity to devote more time to non-infringement arguments and counter claims. Given the vast difference in outcomes between Apple v. Samsung and Oracle v. Google that strategy will probably be questioned. In fact Samsung's entire legal team will probably face some uncomfortable questions in the coming hours, as their lawyers often appeared less prepared than Apple's legal team (and Google's before them); during closing arguments for example the Samsung team ended up having to skip huge swaths of their defense, despite knowing for weeks how much time they would be allotted. Skipping some of your main points generally doesn't help you win cases.
Obviously all of this will be appealed, but the current ruling has immediate repercussions.
The inability of Samsung's lawyers to invalidate Apple's utility patents means that they will be branded a "copycat"
even though Apple's trade dress claims were much more split
. Ultimately either another Android OEM will have to try to invalidate them in a court of law (Googerola perhaps?), or many other Android OEMs will have to start coughing up some big licensing agreements. For current devices Google will have to come up with some interesting new ways to zoom other than double tapping and pinching in the mean time - presumably Google and Android OEMs have been preparing for a worst case scenario and have workarounds for the software patents, but what that would be remains to be seen.
Recommended Stories