Samsung may bring its quad-camera phones to the US, lower the price of the A-series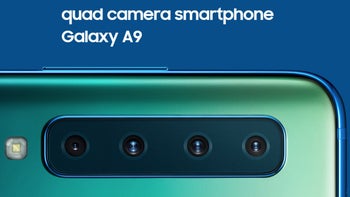 Samsung will be reorganizing its low- and mid-range phone portfolios for the umpteenth time next year,
reports Korean media
. Not only will it ditch the J and span the A-series in an A30-A80 range, but the A50 and A60 models will ship with... LCD displays.
This is a surprising development considering that Samsung's bread-and-butter differentiator are its OLED screens, but the company apparently deduced that some markets, including the US, are actually fond of the good ol' LCD technology. That, and LCDs are way cheaper, allowing it to lower the price of its A50 and A60 models compared to the admittedly high pricing that its A-series commands now.
Samsung started this new midrange strategy this year by introducing the first tri- and quad-camera phones in its lineup precisely in the A-series instead of the flagship Galaxy or Note lines. Said
quad-camera models
are apparently going to be launched in the US next year as well, claims the report.
In addition, the J-, On- and C-series that are currently Samsung's low-end phones will be consolidated into one budget M-series which will mostly sport LCD displays, save for the top M50 models. These will be launched in competitive markets like China or India where Samsung will use them to combat the likes of Oppo, Vivo, Xiaomi, and Huawei that are eating its low-end lunch there.
Thus, the whole lineup of the world's largest phone maker next year is going to consists of four major series - M, A, S and the ultra-premium F meant for its
foldable phone
. This should further simplify the dizzying variety of screen sizes and hardware options that Samsung currently offers to a confusing extent.