Samsung Galaxy A9 (2018): the world's first quad-camera phone is official!
18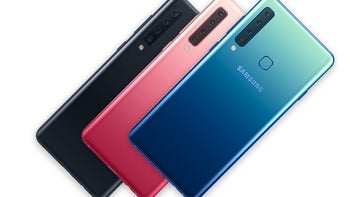 For a couple of months now, we've been getting leaks about a crazy new phone by Samsung — one equipped with four cameras on the back! The device in question is this year's iteration of the Galaxy A9 line — an upper-midrange class device, which carries some of the bling of the Galaxy S family, but also comes with a few traits of its own. Let's take a closer look!
Design
The Galaxy A9 is, undeniably, an upper-class Samsung phone. Its got an aluminum frame sandwiched between two glass panels, with the one on the back being curved towards its edges for a more ergonomic feel. Unlike the displays on the S9 flagships, the screen on the A9 is flat. It kind of reminds us of the Galaxy Note 5, or how one would imagine a flat-screened Galaxy S9.
The display is, of course, a Samsung AMOLED panel. It measures at 6.3-inches and has a resolution of 1080 x 2220 pixels, which means that its aspect ratio is about 18.5:9, like on other contemporary Samsung phones.
There's a fingerprint scanner positioned in the center on the back and the quad camera module is in the form of a stripe towards the corner of the phone. But more on that later.
You'll be happy to see a headphone jack next to the USB Type-C port here. However, there are no stereo speakers, just the plain old bottom-firing mono driver.
The phone will come in three distinct colors — Caviar Black, Lemonade Blue, and Bubblegum Pink. The latter two have a gradient thing going on at the back because gradients seem to be hip in 2018.
Hardware and camera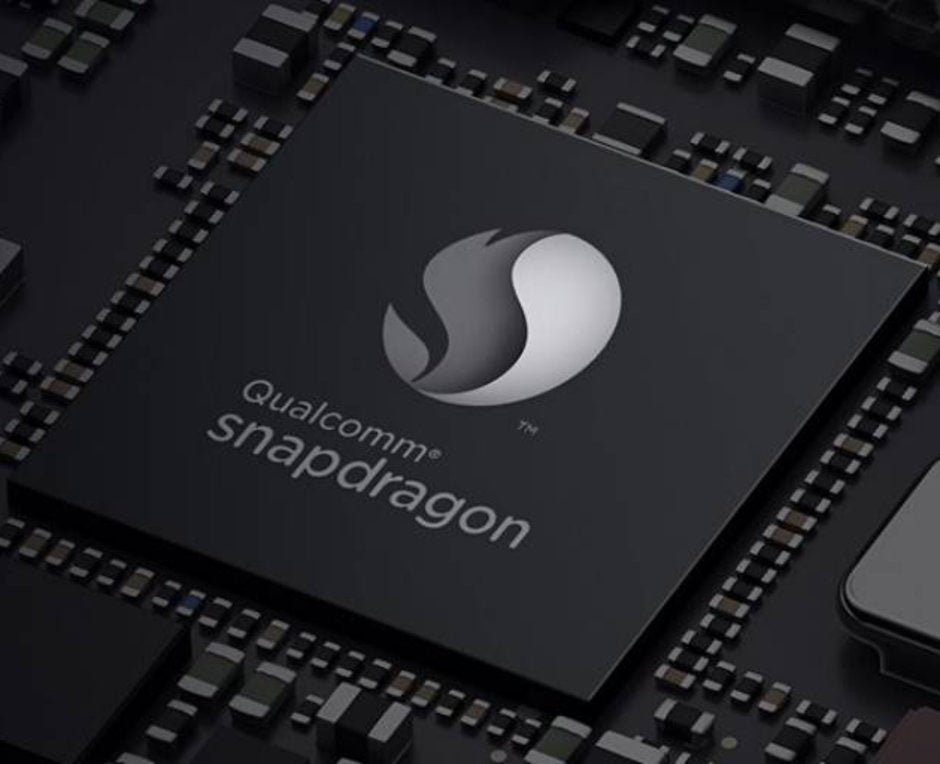 The Galaxy A9 is powered by an octa-core Qualcomm Snapdragon 660, ticking at up to 2.2 GHz. The device will come in two variants — you will either get 6 GB of RAM or 8 GB of RAM, but it's still unclear which markets will get what variants. In either case, you get 128 GB of storage that's expandable via microSD card of up to 512 GB.
The battery is also nothing to smirk at — rated at 3,800 mAh, it's almost as big as the juicebox in the Galaxy Note 9!
Now, on to these cameras. Why four cameras? What do they do? Well, here's the specs for all of them: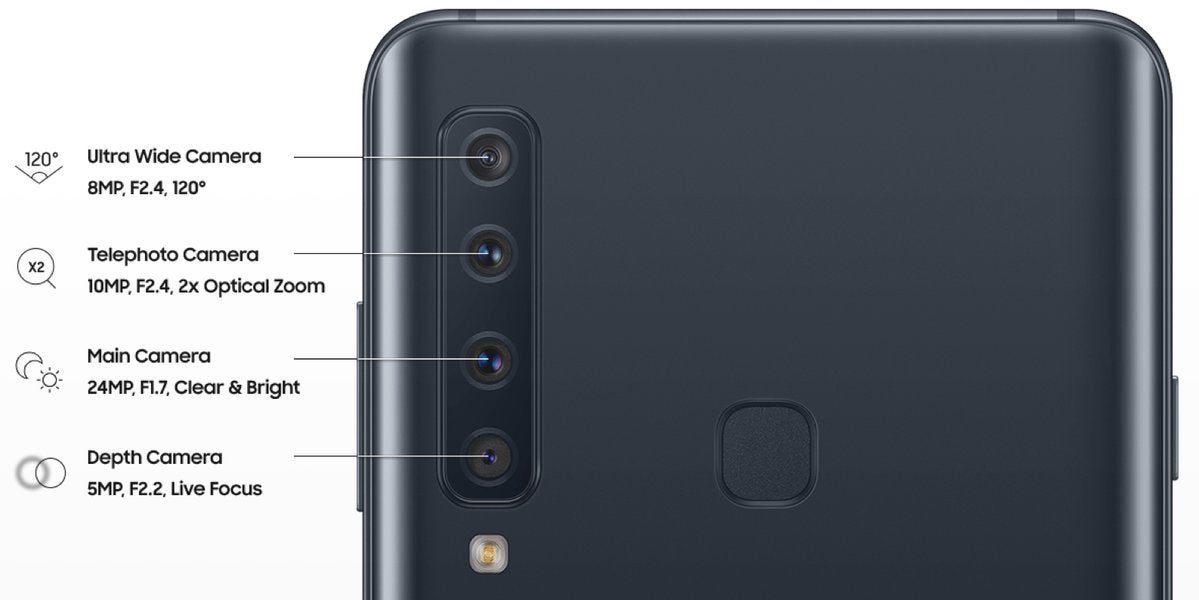 Main camera: this is the snapper you will be using most of the time, for your "regular" Auto mode shots. It has a 24 MP sensor, promising detailed shots, and a lens aperture of F1.7, which is fairly wide for smartphone standards, which means it'll let a good amount of light in and give you a shallow-ish depth of field, for some nice natural bokeh.
Telephoto camera: this one sports a 10 MP sensor and a lens aperture of F2.4. As the name suggests, it's special power is the telephoto lens, which will give you a 2x optical zoom and a much more "honest" look to portrait shots, without distorting the subject's face as a wide-angle camera would.
Ultra-wide camera: again, this one is self-explanatory. With a 120-degree wide-angle lens, you get that "action cam" look, which allows you to get more in the shot without much trouble. Don't expect a ton of detail, though, as it has an 8 MP sensor underneath.
Depth camera: last on the list, we have a depth camera. It's a 5 MP sensor and a lens with an F2.2 aperture. This camera's sole purpose is to act as an "assistant", calculating depth while the other cameras are working to take a photo. This will allow you to choose focus and depth of field in post-processing the picture. Samsung has been doing this for a while with just two cameras since the Note 8 last year, so why bring a special depth camera this year around? We'll have to wait and see if it brings more effect variety to the table...
The main camera also offers a "low light" mode, which will group pixels in clusters of 4. This will give you a photo with a lower resolution (6 MP), but will collect more light and get you more exposure when you are in a pitch black situation. To top it off, the A9 features the active AI photo analyzer we saw on the Galaxy S9 — it will warn you if you took a blurry photo or if someone in the shot blinked, so you can be forewarned to take another snap before the moment is gone.
Software
The Galaxy A9 will come with Android 8.0 Oreo out of the box, which is kind of a shame, considering that Android 9 Pie is the freshest new version of the Google OS. Of course, as with all Samsung phones, you can expect the Samsung Experience UI to be replacing the stock Android experience fully. This means Samsung Themes, Secure Folder, a Device Maintenance suite, Always On Display, and more fun stuff. The A9 also supports Samsung Pay.
Price and release
The Samsung Galaxy A9 will launch in November, but it'll only be available in select markets. Pricing is set at €599 in Europe and £549 in the UK, which is around $700. US launch is not confirmed and we're not holding our breath for one.