Samsung Galaxy A9 (2018) Review
53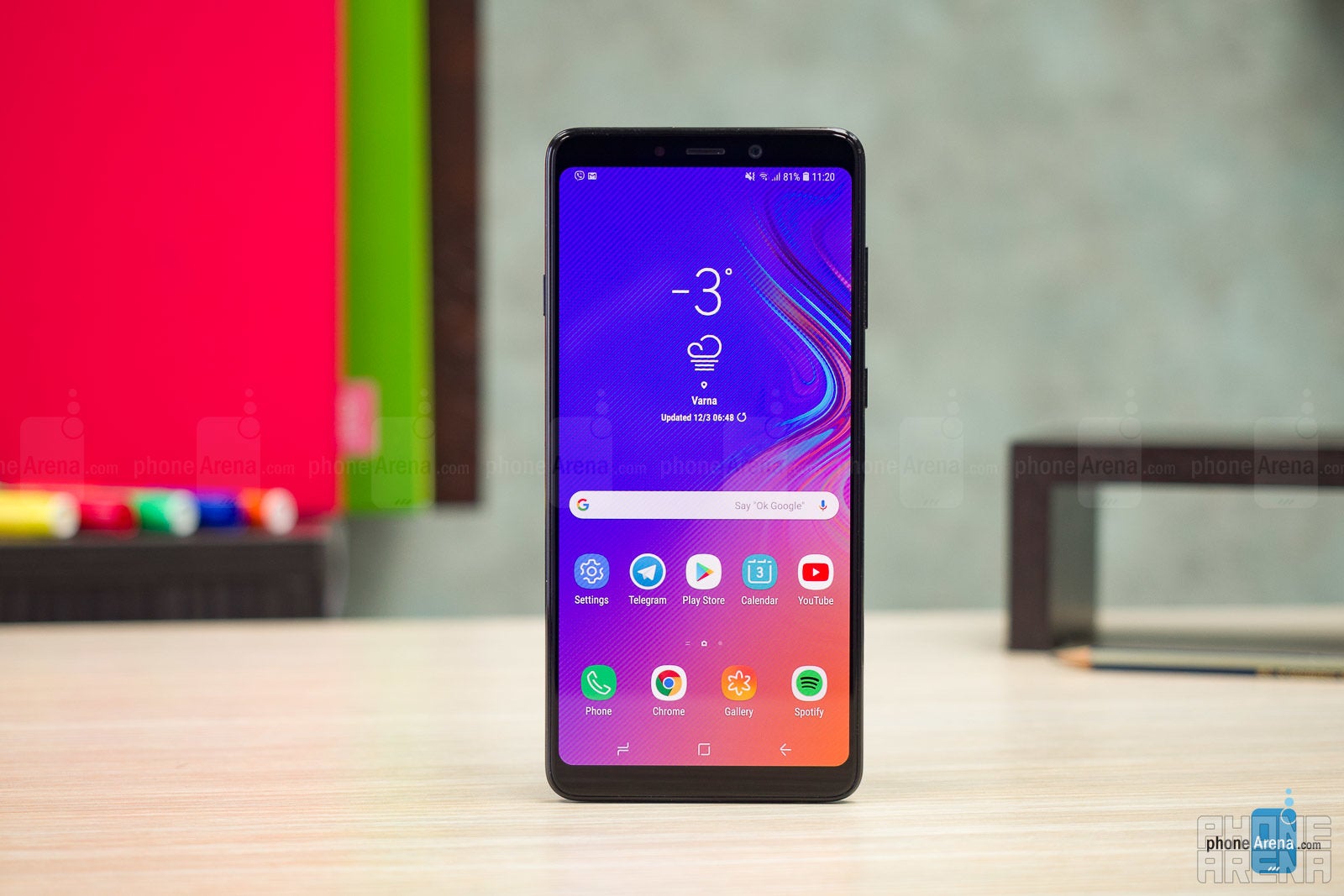 Samsung might be the world's number one phone maker by volume, but in the last few years, a new class of phones has emerged that has made its business so much harder. "Affordable flagships" like the
OnePlus 6T
,
Pocophone F1
, as well as phones by Xiaomi, Honor and other brands out of China bring flagship performance and surprisingly great cameras at very affordable prices. And Samsung doesn't seem to have an answer to any of those devices.
Its latest
Samsung Galaxy A9 (2018)
is a phone that hits that exact spot: priced at just over $500, it enters the hotly contested "affordable flagship" territory. Its magic trick? Not one, not two, not three, but four cameras on the back. That's a first ever in a smartphone, in case you were wondering! Plus, you can easily find this phone in physical stores where Samsung phones are sold, as long as it is officially available in your country, of course. The US isn't on the list.
So, how does this new Galaxy A9 look when compared to the competition? And is it any good? Read on to find out.
Design
Slim and elegant, but build quality is not great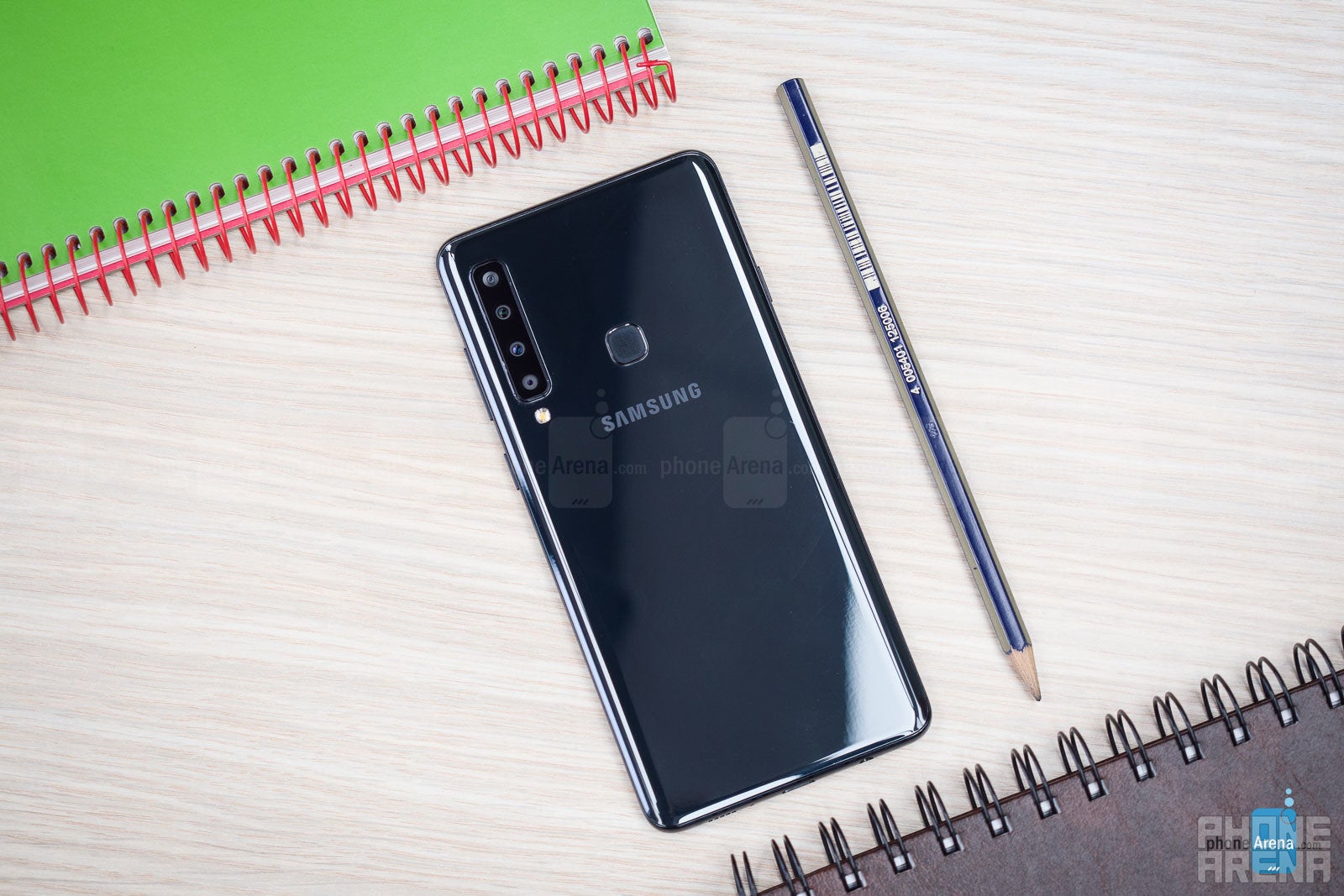 The Galaxy A9 2018 is made of glass and metal. It has a slim profile and tapered sides that make holding this otherwise big phone much more convenient. Still, there's no going around that this phone is wide and tall. You can see just how big it is in comparison with other popular phones below: it's actually wider and much taller than, say, the OnePlus 6T or Pocophone F1.

In terms of color options, we've got the classic black model up for review, but you have a bubblegum pink and lemonade blue color gradients that look a lot more fun. The back of the phone is glass on all of them and it is as slippery and easily smudged with fingerprints as you'd expect (very noticeable on the black model), so we would recommend getting a case for this one.


While we like the looks, we are disappointed with the build quality of the A9: wiggle the phone in your hand and you hear something rattling on the inside, as if Samsung forgot to screw in some component! This definitely does not feel reliable.

Speaking of annoyances, the dedicated physical Bixby button is still here on the A9. A year and a half after Bixby's launch in April 2017, our opinion about Bixby has not changed much: namely, we still think that the Google Assistant is a way more capable and actually usable assistant. We truly wish we had the option to use that Bixby button to start the Google Assistant, but alas, no luck. At least you can still disable Bixby Home that otherwise pops out when you press the Bixby button accidentally, interrupting whatever you were doing. To disable Bixby Home, first open it, then tap on the gears icon and switch the Bixby Home toggle off.

On the back of the phone, you have the star of the show: the quad camera system, and we'll take a closer look at it further in the review. Also on the back you also have a traditional fingerprint scanner.

We found this scanner to be reliable, recognizing our fingerprint usually on the first try, but a bit on the slow side, as there is a very slow fade in animation. This feels like you have to sit and wait for one long moment until you can actually use the phone.

In terms of ports, you have a USB-C port on the bottom and a 3.5-mil headphone jack, as well as a single bottom-firing loudspeaker (more on sound quality later). At the top, you have a true dual SIM + microSD card tray, and not a hybrid slot.

One more thing: there is no special water-proofing on this phone, so be careful not to get it wet.

Display
An excellent AMOLED screen.
The Galaxy A9 features a 6.3-inch Full HD+ (1080 x 2220 pixel) display of the Super AMOLED kind and it looks beautiful. It has lively colors, well-tuned auto brightness, and it just looks good. As all recent Samsung phones, by default, it's set to the Adaptive screen mode that produces punchy colors, but you can select between three other modes, including the sRGB gamut-compliant Basic mode for more toned-down colors.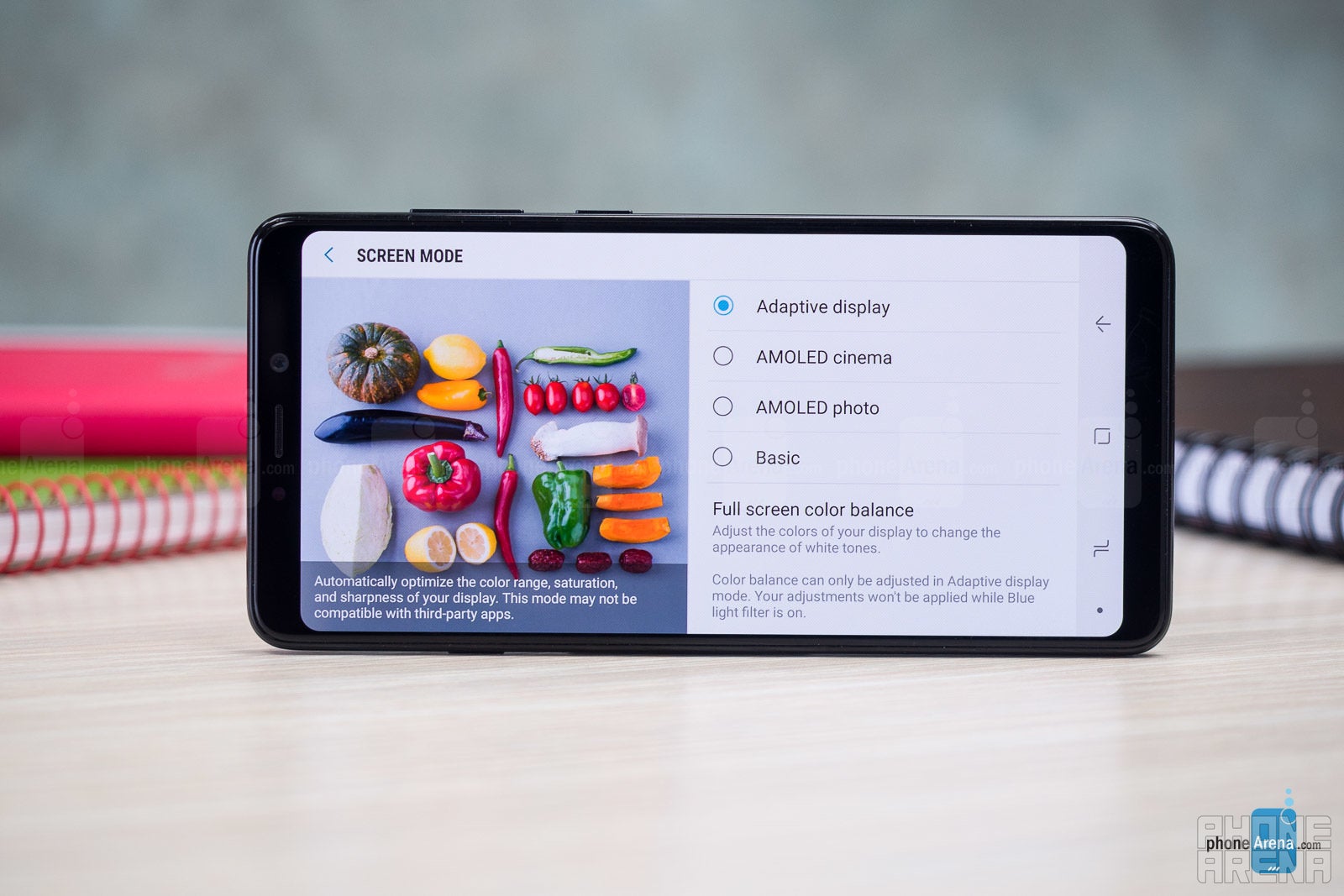 Samsung calls this an "Infinity Screen", but you still have a very noticeable bezel at the top and bottom (no notch here, at least).

We measured a top brightness level of 466 nits (measuring white), which is brighter than the screen on the OnePlus 6T, and we found that this boosted brightness helps with outdoor visibility under bright sunlight.

This being a Samsung AMOLED screen, you also get the Always-on mode that shows you the time, date, battery level and missed notifications. This is very useful and something that most rivals are missing.
Display measurements and quality
Interface
Samsung Experience and Android, one version behind the times.
Like so many mid-range Samsung phones, the Galaxy A9 (2018), regretfully, comes with a version of Android and Samsung experience that is behind the times from the very beginning. You have Android 8.0 Oreo (while the latest release that's been out for months is Android 9 Pie) and Samsung Experience 9.0 (while other Samsung phones now run 9.5 and are just getting updated to the new One UI). Running an older version of the software on a brand new phone might be forgivable if we were dealing with a dirt-cheap phone, but the A9 costs more than $500! And as always, there is no clarity when or even whether the Galaxy A9 will be getting updates in the future.
What this also means is that the Galaxy A9 is behind the times in a number of areas. Most notably, it lacks any form of gesture navigation, so you need to rely on the old three-button Android nav system.
Processor, Performance and Memory
Mid-range chip with uninspiring performance.
Under the hood, the Galaxy A9 2018 is powered by the Snapdragon 660 chip. Since this is a 6xx-series platform, you know that it is a mid-range chip that comes nowhere near the performance of flagships.
Just look at the benchmarks below to see the big gap in performance between, say, the OnePlus 6T and the Galaxy A9.
Still, you will notice this slower performance mostly in games and heavier applications, while in basic daily use the Galaxy A9 handles itself without much of a lag or stutter and runs fairly smoothly.
We're glad to see that Samsung has equipped the base model of the A9 with 128GB of on-board storage and you have a true dual SIM + microSD card slot, so you can expand the memory without worrying about compromising dual SIM functionality.
Internet and Connectivity
No proper US LTE bands.
You should know that while the Galaxy A9 2018 edition is available in its unlocked, global version on retailers like B&H in the United States, the phone does not support US 4G LTE bands and will be limited to 3G connectivity. It's also a GSM phone, so it will only work on GSM US carriers like AT&T and T-Mobile, but you will not be able to use it on Verizon or Sprint.
In terms of other connectivity options, you also have dual-band Wi-Fi, Bluetooth 5.0 and NFC support, plus you can also use Samsung Pay with this phone.
Camera
The "world's first quad camera" sounds like something important, but the reality is far uglier.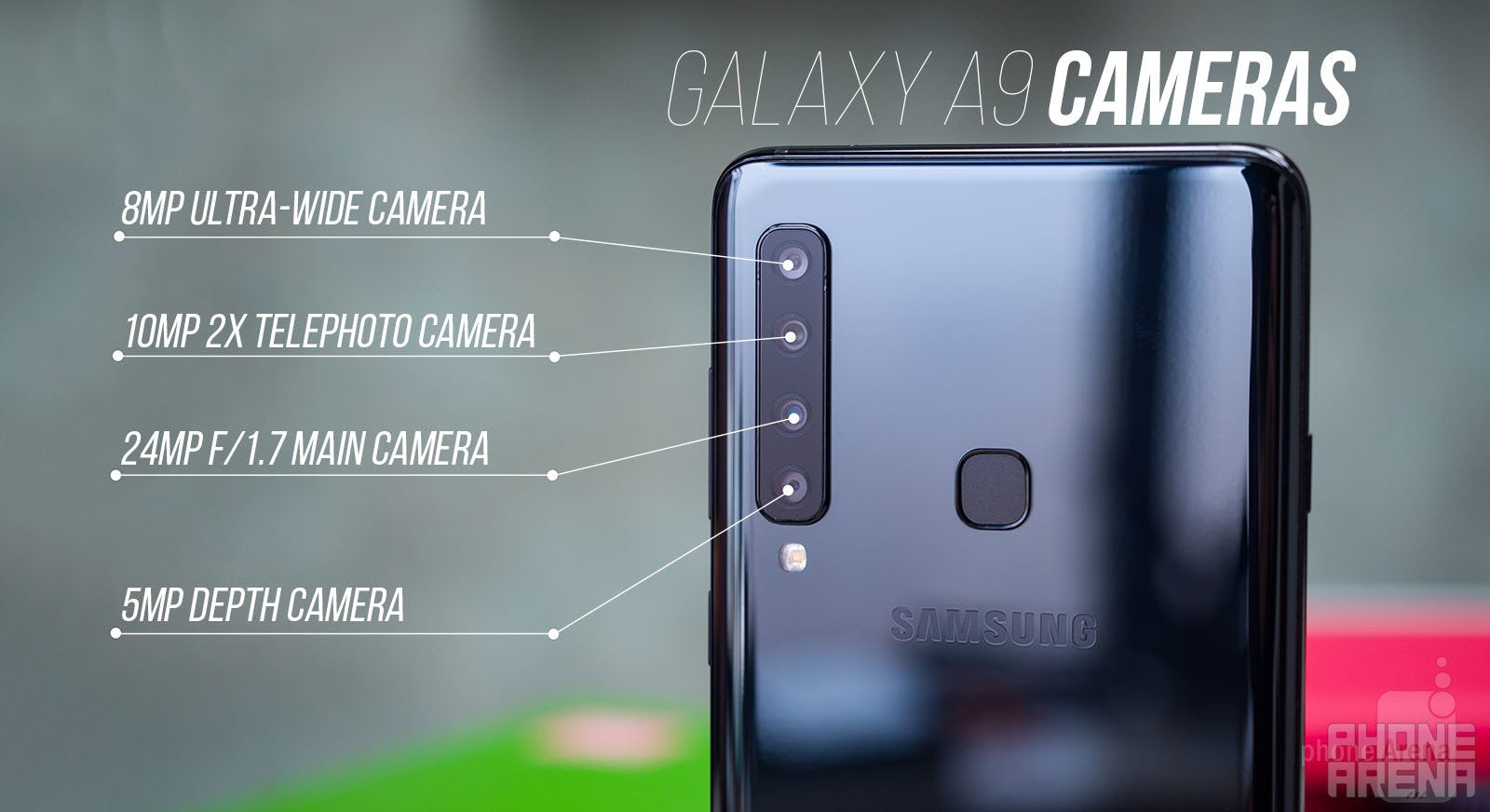 The star of the Galaxy A9 show is the new quad camera system that includes a telephoto camera, an ultra-wide-angle lens and a depth camera in addition to the main shooter.
This setup offers you a lot of versatility when shooting: you can zoom in two times or go ultra-wide to fit more in the frame and shoot in tight spaces, and the depth camera enables portrait mode (Samsung calls it Live Focus).
Here is a quick summary of the cameras on the Galaxy A9 (2018):
24-megapixel main camera, f/1.7 lens
10-megapixel telephoto with 2X zoom, f/2.4
8-megapixel ultra-wide-angle rear camera, f/2.4 lens, no auto-focus
5-megapixel Live Focus (depth) rear camera, f/2.2 lens
24-megapixel, f/2.0 front camera

Image Quality
But how do images turn out in real life?

Well, not good. In fact, these are some very, very low-quality shots, which is especially disappointing for a phone that proudly proclaims itself to be the "World's First Quad Rear Camera Smartphone".
A quick comparison with the camera on the OnePlus 6T shows that the Galaxy A9 cannot match it: highlights on the Galaxy are badly burned, you cannot see much in the shadows, white balance errs towards colder tones, overall color is not as rich, and the amount of details is much lower.

There really is no contest between these cameras: images from the Galaxy A9 just look bad, while the OnePlus 6T is consistently doing a much, much better job.
In the following gallery, you'll see how the Galaxy A9's portrait mode failed multiple times to take a decent shot.
You also have Live Focus on the Galaxy A9, but it is another big disappointment to the point of being practically useless.

We often had to shoot four or five portraits to get at least one that is barely in focus, and even that shot had almost no blur and laughably bad separation between the subject and the background. And we're talking about shots taken on a perfect, bright sunny day. At this point, you'd be better off just not using this camera to avoid big frustrations and ruined moments.
The front camera for selfies also suffered from some surprising issues: a terrible lens flare made it impossible to take a decent selfie in bright sunlight. Occasionally, if conditions are right, you could get a decent shot, but it's a gamble.
Video quality

On the video side, you do have support for 4K video recording, but keep in mind that you only have electronic video stabilization for 1080p recording and 4K footage turns out shaky (there is no optical stabilization on any of the A9 cameras).

Despite support for 4K video, which theoretically should look very sharp, it's obvious that there is something wrong with video on this phone as detail looks very soft, almost blurry and just… not good. You do have support for continuous auto-focus, but it's terribly slow and it cannot lock well.

What is particularly confusing, however, is the mechanism used for switching between the cameras in video. First, once you have started recording with the main camera, there is absolutely no way to switch to the ultra-wide camera. The only way to shoot video with the ultra-wide camera is to first switch to it in the photo mode. And then, once you've started recording with the ultra-wide camera, you cannot switch to the two other cameras. Argh!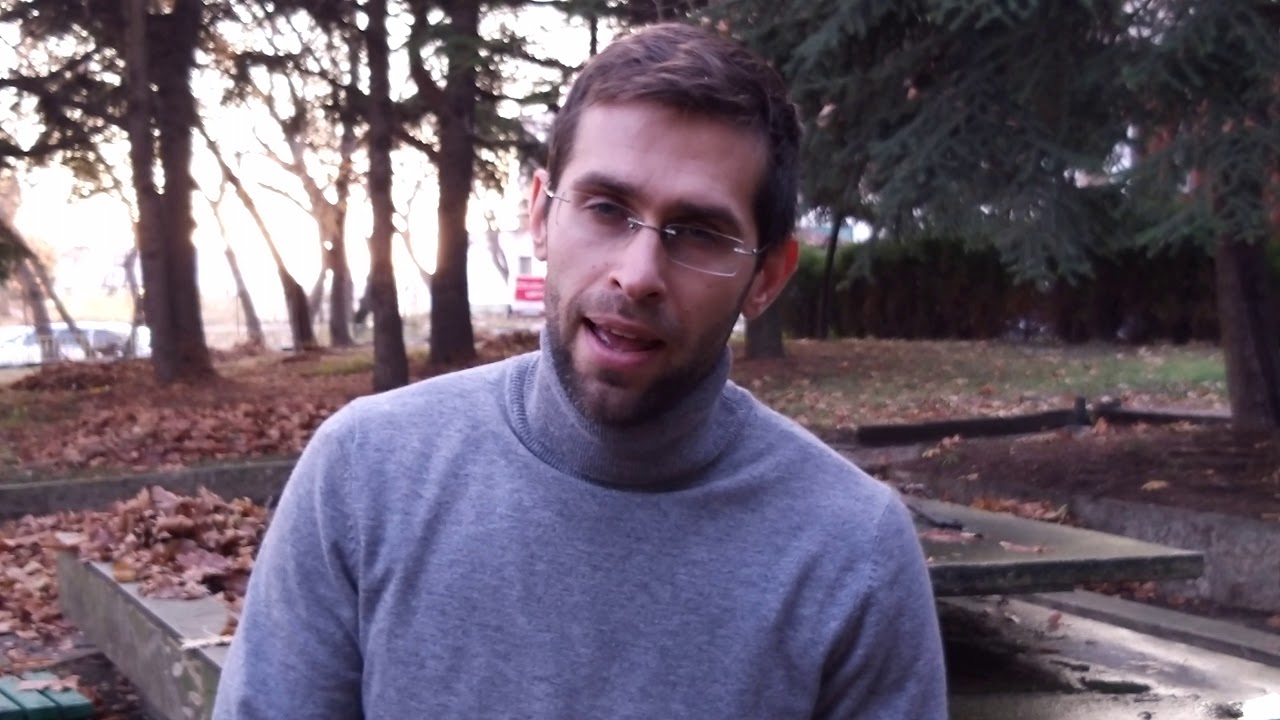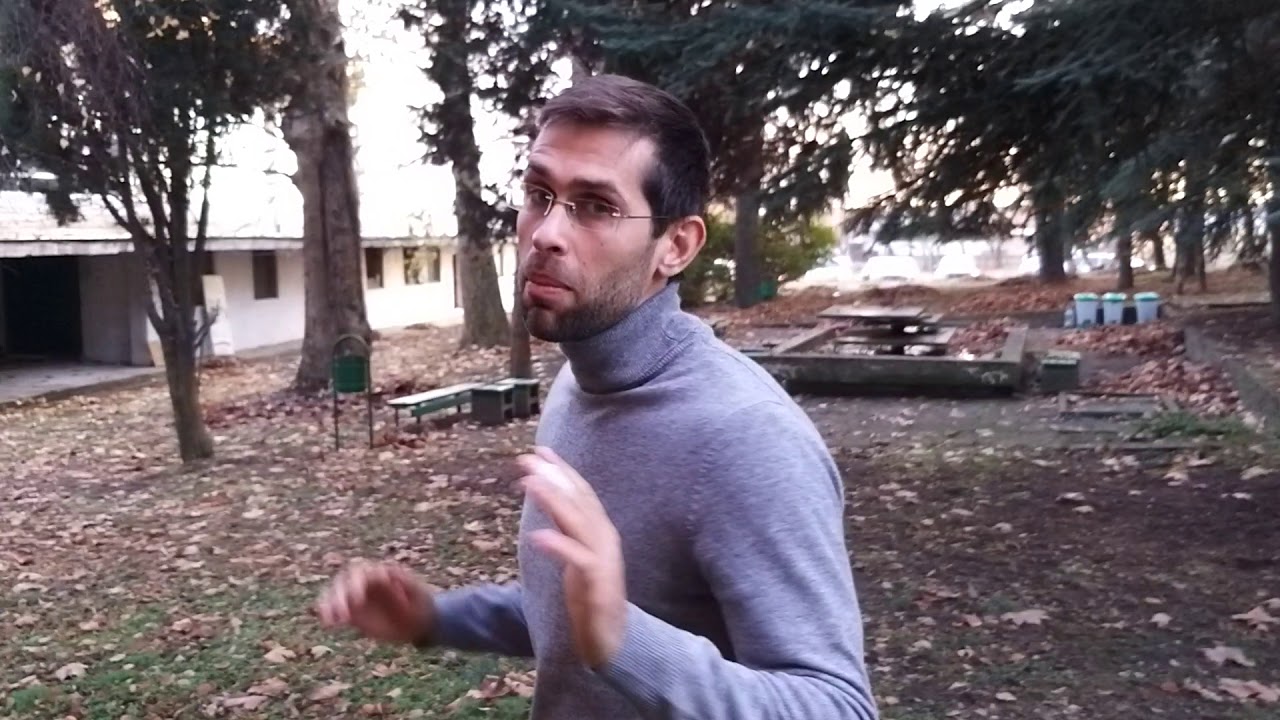 Sound Quality
You have a single bottom-firing loudspeaker on the A9 and it is neither too loud, nor too well-sounding. It's also on the bottom, meaning that you can easily muffle it with your hand when using the phone. The issues with sound quality is that it sounds very scratchy, especially if you turn up the volume.
As we've already mentioned, the good old headphone jack is alive and well here on the A9, which is one good news for those who don't want to deal with a dongle.
Call Quality
When it comes to call quality, we had no issues with the A9. Voices in call sound crisp and clear enough on both ends of the line and volume gets sufficiently loud.
Battery life
Solid battery life.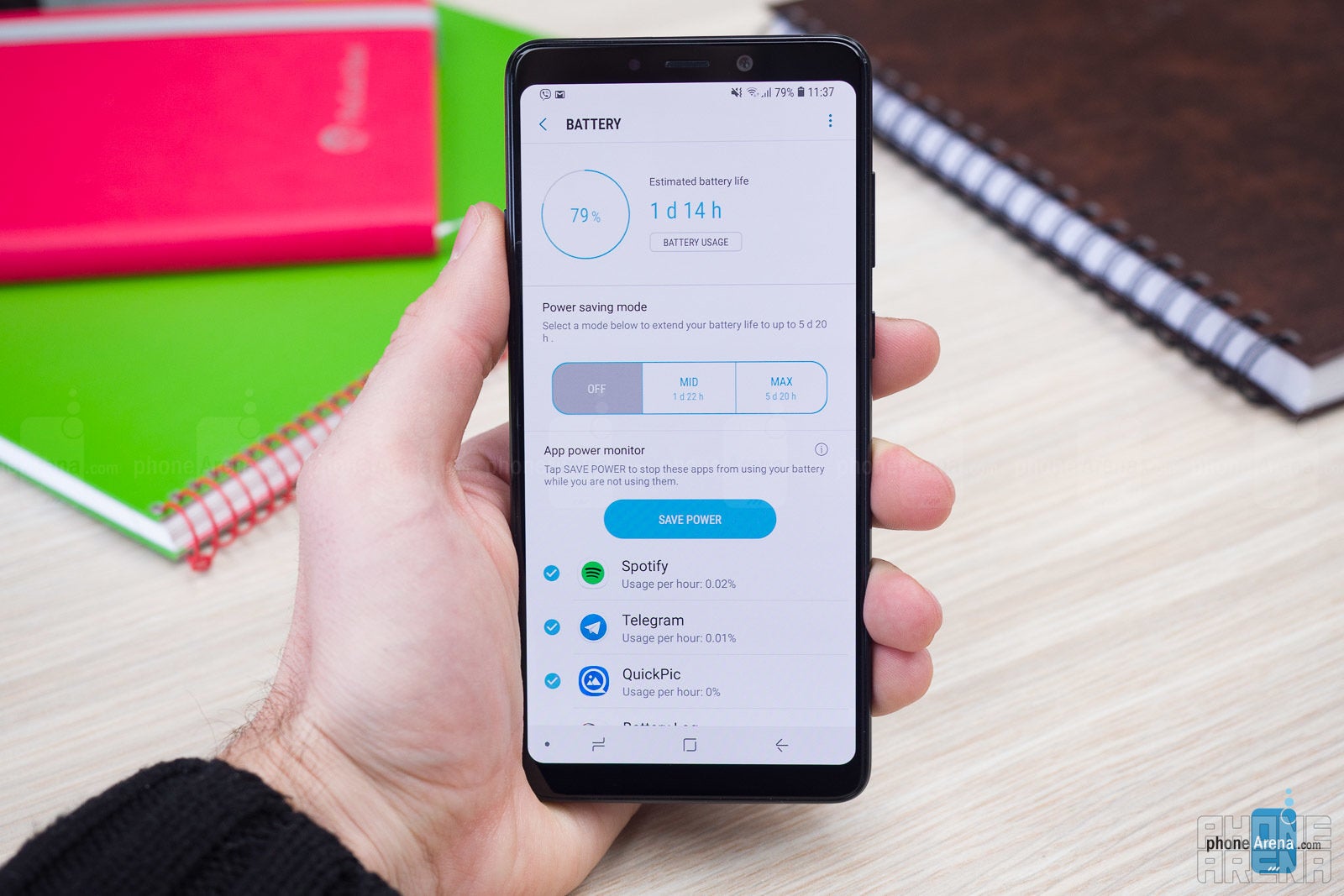 The Galaxy A9 2018 sports a 3,800mAh battery inside and it proved to be a solid performer, so that you can rely on it to get you through even those longer days.

On our proprietary test, the Galaxy A9 scored some 9 hours and a half, which is higher than the average and while not quite in two-day battery life territory, it's a great showing.

Turning over to the charging situation, we have USB-C as you'd expect and support for Samsung's fast-charging technology, so you can top up the battery faster. There is no wireless charging on board.

Price and Alternatives
So, how much does the A9 2018 cost exactly?
The price actually varies by market, but in the United States and Europe, you can get it for (or the equivalent of) around $550.
And that is just too much to ask for this phone. There are plenty of alternatives in this price range:
OnePlus 6T

is the same price and beats the Galaxy A9 in every aspect from performance to the camera
Xiaomi Pocophone F1 is nearly 50% cheaper and also beats the Galaxy in both performance, camera and battery life
Older phones like the Google Pixel 2 that are now discounted are also much better options with their far superior camera, great software support and clean, modern interface
Conclusion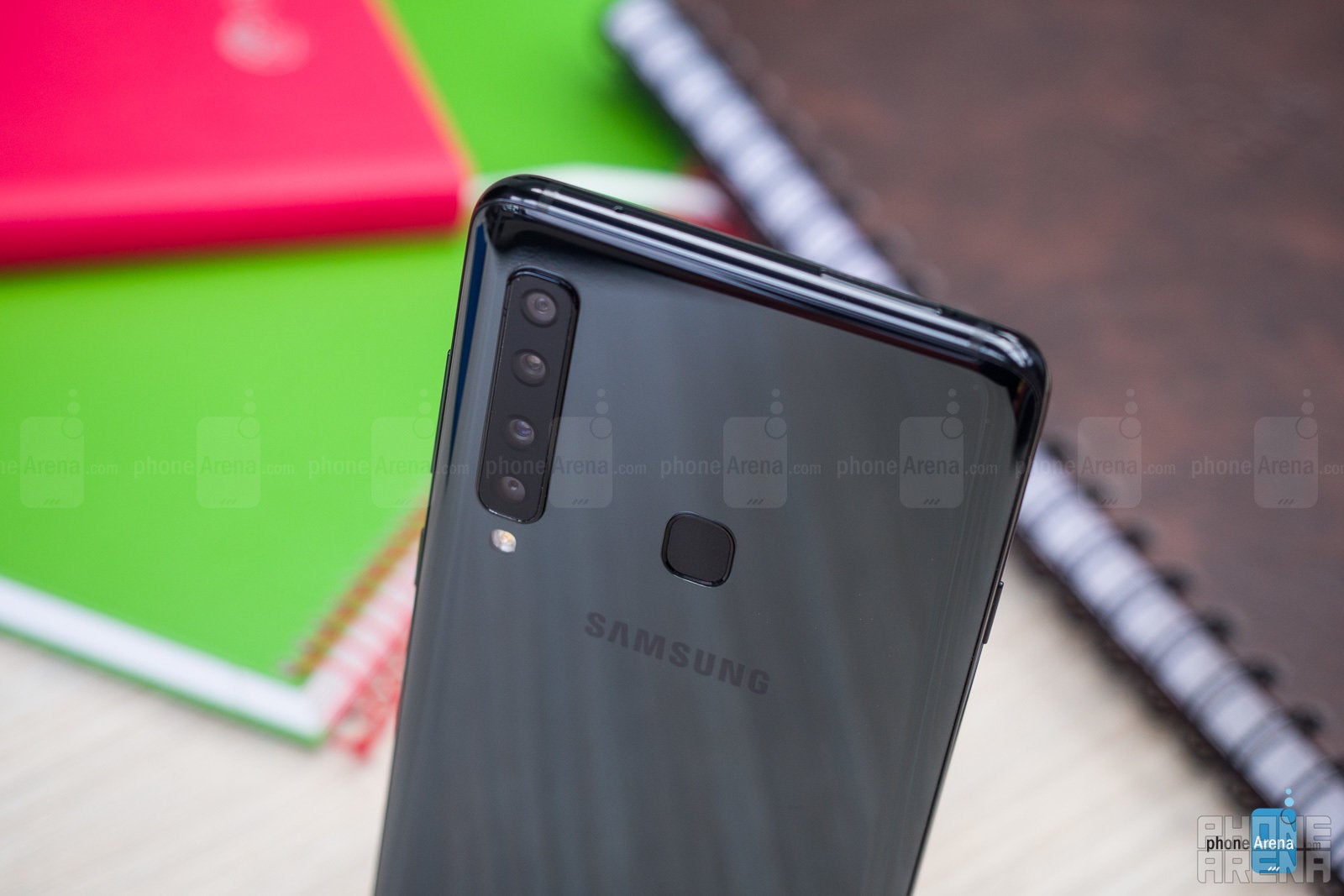 At the end of the day, there is just one way to sum up our experience with the
Galaxy A9 (2018)
and it's with these questions: "Seriously, Samsung? Seriously?! Is this really the best you can come up to rival OnePlus, Pocophone, Honor and all the rest?"
Because it's just not enough.
Yes, the Galaxy A9 (2018) works and it has a beautiful screen, and it will get the job done for pretty much everything you expect from a modern smartphone, but let's face it, so will a $100 phone these days. At its current price, the camera performance here is shockingly bad, its speed is not on par with rivals, its interface is old and updates are not something Samsung even brings in the conversation. Heck, this phone is not even built well and it rattles when you wiggle it! And we expect more – a lot more – from the world's biggest phone maker.
Recommended Stories