Samsung marketing is at it again. Check out a video of model Chrissy Teigen trying to decide between a Galaxy S6 edge + and Note5
9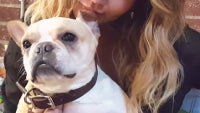 So, yesterday, Samsung announced two top-class phablet – the
Galaxy Note5
, which is the newest iteration of its well-known, S Pen-wielding handset line, and the
Galaxy S6 edge+
, which is basically a supersized
Galaxy S6 edge
. Even though the two handsets differ quite a bit, there is also a lot of overlap, especially if one is unfamiliar with most current developments. So, naturally, Sammy would try to help its potential customers decide between the two.
Here's the first attempt – a video, narrated by model Chrissy Teigen. We can't really say it's a great one – first of all, the clip barely scratches the surface of why the two phones would be different. Secondly, the phone displays have been edited to pop out more than usual and to make the bezels look almost non-existent, and it's so obvious, it's cringe-worthy. And the narration... well, that's probably a matter of taste.
What do you think of this first video, featuring the two phablets together? Let's discuss in the comments!