Sale of Beats Audio stake helps HTC turn a fourth quarter operating loss into a net profit
22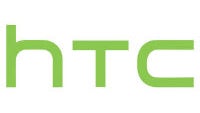 Prior to its third quarter earnings report last year, HTC had never reported a quarterly operating loss. But last year,
the Taiwan based manufacturer spilled red ink in the amount of $101.3 billion USD
on an operating basis. On Sunday morning in Taiwan, HTC continued to spill red ink. The good news is that thanks to the sale of its stake in Beats Audio, the company reported a net profit.
On an operating basis, the company lost a much improved $1.56 billion NT ($52.1 million USD) for the latest period. Throw in the $265 million USD
that HTC received from Beats Audio
when it sold back to the company the 25% ownership it had, and the frown is turned upside down. The operating loss becomes a $310 million NT profit ($10.4 million USD) and the company ends up booking an $85 million pre-tax profit on the sale. Both the operating loss and the net profit figures were below the consensus numbers culled from 19 analysts, which called for an operating loss of $1.72 billion NT ($57.4 million USD) and a net profit of $694 million NT ($23.2 million USD).
,
HTC now has reported its last two earnings report outside of normal business hours in Taiwan, hoping to soften the blow to the company's stock when investors get wind of the report. The handset manufacturer also has suffered through nine consecutive quarters of lower revenue despite launching the huge 5.9 inch
HTC One max
phablet during the period.
HTC had some high hopes for the quarter. It had hoped that the HTC One max would create a stir. But the phablet failed to get any traction against competitors like the
Samsung Galaxy Note 3
and the
Nokia Lumia 1520
. The company is working on a sequel to the HTC One, code named the HTC M8. The latest speculation has
the device named the HTC One+, carrying a 5 inch screen with 1080 x 1920 resolution
, and powered by a Snapdragon 805 CPU.
source:
Bloomberg