Beats by Dre seeks to buy back HTC's 25% stake in the company
28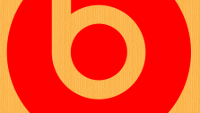 Headphone manufacturer Beats by Dre is looking to buy back the stake in the company held by HTC as it seeks a new partner willing to put some fresh cash in the business. Only a couple of months ago, market conditions forced the company to discard a $700 million debt offering that seemingly was a win-win for the company and its owners. It would have provided the company with a war chest of hundreds of millions of dollars for acquisitions and would have paid off the founders of the company (Jimmy Iovine and Dr.Dre) with a handsome dividend without forcing them to give up control of the company. But fears of rising interest rates and the company's low credit rating put a kibosh on the offering in June.
Beats would like to buy out the 25% stake in the company owned by Taiwan based handset manufacturer HTC. Originally, when HTC purchased the investment, it started including a special pair of Beats earbuds in the box with its new Android flavored smartphones,
a practice that HTC eventually stopped due to the cost
. But Beats has seen its revenue rise from $200 million in 2010 to $1 billion last year, partly on the success of its audio products for smartphones. Beats positions its line as having better sound that the earbuds offered by Apple.
HTC, which also includes audio enhancing software from Beats on most models,
originally purchased 50.1% of the company in 2011 for $300 million
only to
cut that stake in half by selling it back to Beats a year later for $150 million
. Considering the strong growth that Beats had achieved in that time span, HTC was giving the audio company a huge break on the price. Furthermore, HTC loaned Beats $225 million last year, backed by all of the company's assets. The loan is due sometime this year. If Beats is successful in buying back HTC's stake in the company, it is unknown if the latter would continue to include the Beats Audio software on future handset models.
source:
WSJ