HTC reports operating loss of $101.3 million for the third quarter
21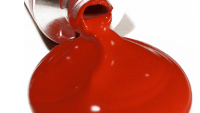 For the first time in the history of Taiwan based HTC, the company has reported a quarterly loss. For the third quarter of 2013, HTC reported an operating loss of $101.3 million USD. This is not a surprise considering that
the company had already warned everyone to expect it to report its first operating loss
in history for the the three month period. As we told you on Wednesday,
the value of the company's shares are at an 8 year low
.
HTC also reported total third quarter revenue of $1.6 billion USD (NT$47.05 billion). For the quarter, the operating loss before tax was $119.4 million USD (NT $3.5 billion). The aforementioned operating loss after tax amounted to $101.3 USD million (NT$2.97 billion). On a per share basis, HTC lost 12 U.S. cents a share for the three months (NT$3.58).
The previous quarter, HTC had revenue of $2.35 billion USD (NT$70.7 billion), operating income of $42 million USD (NT$1.25 billion) and earnings per share of 5 U.S. cents a share (NT$1.50). You can see how sequentially, HTC ran into some major problems for the third quarter.
For the fourth quarter, we should see the still unannounced
HTC One Max
get launched. Hopefully for the company, a launch will occur in time for the holiday shopping season. While the HTC One Max is going to have some competition from the
Samsung Galaxy Note 3
, the
Sony Xperia Z Ultra
and the unannounced
Nokia Lumia 1520
, there are those who do favor the design of the
HTC One
and have been waiting for a phablet sized version of the phone.
While HTC CEO Peter Chou is apparently safe for now, another quarter like this one could leave HTC looking for a new chief executive. The
high profile (not to mention expensive) ad campaign starring Robert Downey Jr. was a major flop
and the manufacturer needs to get its marketing back on track. Yes, the HTC One is HTC's most well received phone in years, and certainly shows the strength of an aluminum unibody against Samsung's plastic models. But if you can't communicate what you have to offer to the public, you won't be able to make sales.
source:
HTC
via
AndroidCentral