Rumor: OnePlus Lite is A2001; full spec'd OnePlus 2 is A2003
18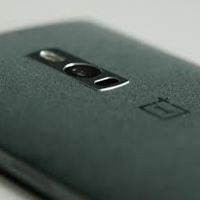 It looks like we might finally understand why we have been seeing different benchmark scores and specs for the
OnePlus 2
. According to a rumor that has been passed along, the A2001 model that we have seen go through AnTuTu with disappointing scores, a 1080 x 1920 resolution screen, and 3GB of RAM, is the OnePlus Lite (note there is no number). The full spec'd version of the phone, with a 1440 x 2560 QHD screen and 4GB of RAM, is the OnePlus 2 with a model number of A2003.
If true, we are not sure if both models will be introduced tonight, although that is a strong possibility considering the kind of leaks that we have seen. We also have a number of images allegedly showing the OnePlus Lite, which you can view in the slideshow below. As with any rumor of this magnitude, we suggest that you take this with a grain of salt. The photos show that the fingerprint scanner and dual SIM slots will be offered on the OnePlus Lite.
Don't forget that
the OnePlus VR Launch will take place tonight at 10pm EST
(7pm on the West Coast). Check in early and often as we bring you all of the news from the event as it happens.
Thanks for the tip, Dexy!