How and when to watch the OnePlus 2 event livestream
13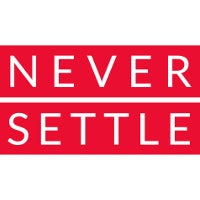 While we tend to have mixed feelings towards most OnePlus-related news these days, we cannot deny that the Never Settle company sure knows how to go about hyping up its products in this day and age.
Its methods are controversial at best
, but believe it or not, OnePlus has somehow managed to build up
a loyal following
in just two short years. With that in mind, we cannot afford not paying attention to the fact that the company is gearing up for the announcement of its second-generation smartphone – the OnePlus 2.
Staying true to the style it has exercised thus far, it looks like OnePlus is even going for an alternative approach when it comes to the livestream of the OnePlus 2 announcement event. Traditionally, phone manufacturers would just stream their keynotes through their own websites, or their YouTube channels, but not OnePlus. The company which brought us the
OnePlus One
last year through
a notorious invitation-only scheme
, has published a special application in the Android Play Store - it's this app that consumers will need to stream the event. While it might seem a bit limiting not to include "Windows" as one of the possible platforms to enjoy the stream on, this probably won't have any real limiting effect at all, seeing that most, if not all, users who happen to have interest in OnePlus' affairs most certainly already possess an Android smartphone.
Not only this, but OnePlus is also going to stream the event in 3D format, which is why it urges viewers to get hold of a pair of VR glasses (OnePlus
gave away a batch of its own cardboard VR glasses
a few weeks ago). It's yet to be seen exactly what the benefits of viewing the announcement in 3D are going to be. Thankfully, OnePlus promises that it's also going to have a stream for those who'd rather stay in the more "conservative" 2D world of media playback.
Regardless of the number of dimensions you're going to approach the event livestream with, here's what you'll need to do to set yourself up for the occasion: