Qriocity mobile video service launches on August 1; Xperia mini and mini pro owners rejoice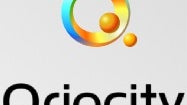 If
Music Unlimited
was not enough to satisfy your cravings for entertainment on the go, Sony's
Qriocity video streaming service
might just do the trick. Starting August 1, owners of the
Sony Ericsson Xperia mini
and
Xperia mini pro
will be the first to give the service a try with a number of other Xperia smartphones, namely the Xperia arc, neo, PLAY, pro and acro, to receive the Qriocity app later this year.
Qriocity will land on your Xperia smartphone via a software update so you might want to keep an eye out for notifications.
The service will let you buy or rent movies and TV shows
from a list of movie studios, including NBC, Universal, Paramount, Sony Pictures, Twentieth Century Fox and Warner Bros so the selection of titles will surely be a broad one indeed. However, only nine markets will have access to video content from Qriocity initiailly – the UK, France, Germany, Spain, Italy, Australia, Japan, Canada and the United States, so if you happen to live outside of these countries, you will probably have to cross your fingers and hope for the service to land in your homeland as well.
This is pretty much all that we know about the upcoming Qriocity mobile video streaming service so we cannot say how much rentals and purchases will cost exactly. Besides that, it isn't exactly clear whether saving content for offline viewing will be allowed. The answers to these questions will be known in a few days – enough time to stock on microwave popcorn.
source:
Sony Ericsson Product Blog
Recommended Stories