Sony launches Qriocity Music Unlimited app for Android
1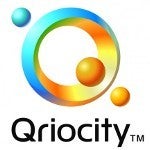 It's a good day for streaming music fans and even better if you are also a PS3 user. Sony released an Android app for their Qriocity Music Unlimted service, and best of all, if you're a new user and have a PS3, you can get a 6 month free trial of the service.
The Android app is fantastic. The UI is beautiful, bright and colorful. It's intuitive and easy to use. And, there are a lot of options to get instant playlists generated by Genre, Era or even SensMe, which creates playlists for different moods (relax, upbeat, etc) or time of day. There are options for saving artists or albums to your personal library, and getting recommendations based on that library, and even an option to sync your library to the cloud. Your library will then be available on your Android device, PS3, PSP and any other Qriocity capable Sony device. Of course once the free trial is up, most of these features will only be available if you are a premium subscriber.
Unfortunately, it's not all good news. The app is only available on Android 2.1-2.3.3, meaning no Honeycomb support, and more annoying, no support for 2.3.4, although at this point that really only means Nexus devices. Still, that OS compatibility does cover the vast majority of the Android ecosystem at this point. The installer is also huge, clocking in at over 30MB and it is copy protected, so there's no option to move the app to an SD card, even if you're using a rooted device.
Qriocity is a pretty nice service, so if you have a generous data plan and some extra space in your internal storage, it's certainly worth a try.