Poll results: LG G2, Samsung Galaxy S4 or HTC One: which one would you pick?
61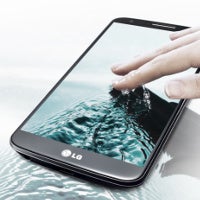 Just last week, the
LG G2
launched kicking off the fall season of new phones and it wowed us with a nearly bezel-less front panel, a non-conventional placement of the volume buttons on its back and the latest Snapdragon 800.
Right after the announcement, we wanted to make a quick reality check - is this newest hardware enough to distract you from the already available best selling Androids - the Samsung Galaxy S4 and the HTC One. Or would you still pick one of them over the new LG G2?
The results are now in and the
LG G2 won most of your votes
. If you had to vote with your dollar right now, a majority of you, nearly 40% would get the LG G2 over any other device on the market.
However, the
HTC One
came up second as its gorgeous unibody aluminum design, UltraPixel camera and BoomSound camera obviously are stand unique in Android land and 23% of you would still get the One. The
Galaxy S4
was a very close third and only 13.7% of voters had other favorite devices at the moment.
Take a look at the results right below and brace yourself for an even hotter fall - we expect a downpour new devices to start appearing in the beginning of September.