OnePlus 5 announcement liveblog
22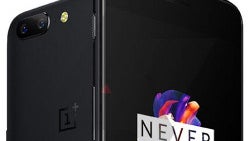 Today is a big day for one of the most controversial rising stars on the mobile market, as OnePlus is gearing up to introduce its newest smartphone, the OnePlus 5. The company made an impressive showing with the 3 and 3T, proving it can be rather nimble and flexible in keeping its line current and fresh, with quick minor editions such as the Snapdragon 821 chipset that got added in the 3T, as well as the trendy Midnight Black version that got introduced earlier this year.
But now it's time for something brand new, something that can truly rival the best flagships of the year (we're talking stuff like the Galaxy S8 or G6). That new thing is the OnePlus 5 – the manufacturer has already confirmed it's indeed coming, and today we'll be able to enjoy OnePlus' reveal event live. If you'd like to watch the
OnePlus 5 announcement livestream
, you can obviously do that, but if you rather fancy a liveblog with frequent text and image updates, this is the place to be.