OnePlus 5 Review
64
Introduction
The new
OnePlus 5
is an evolution of a successful formula: it adds a dual camera with Portrait mode and the fastest Android chip around…
The OnePlus 5 is the newest phone by OnePlus, a company that in just three years has fought its way to become one of the recognizable names among flagship makers. It did so by word of mouth and a large group of dedicated fans, standing by its 'never settle' motto. Oh yes, and by making flagship-grade phones with top specs at affordable prices.
The OnePlus 5, however, is its most expensive phone, and it's got an iPhone inspired look and even a similar dual camera on the back.
It is the company's best and the company's most controversial phone. Also, it's the only one it makes, OnePlus' all-or-nothing bet.
How has it worked out? We have been living with the OnePlus 5 for a while and we're eager to share our experience. Read on.
In the box:
Wall charger (5V - 4A)
USB-C to USB cable
User manual
Sim ejector
Design
Beautiful and stylish? Check! Not so much an iPhone once you get to actually use it. Also, alarmingly slippery and lacks water protection.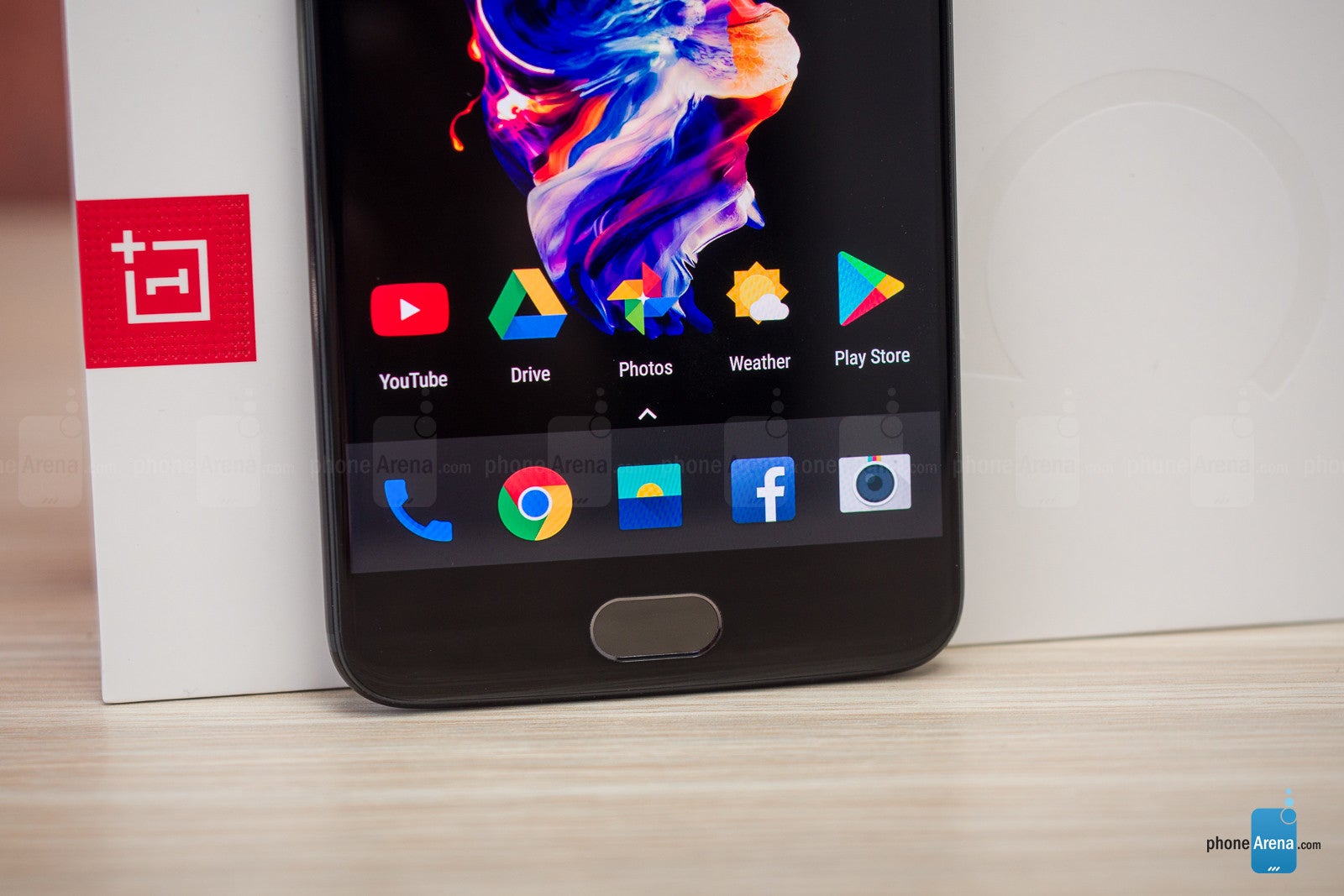 You have probably seen the pictures: the back of the OnePlus 5 next to the back of the
iPhone 7 Plus
, all looking pretty much exactly the same. Yes, the resemblance is there and it's hard to deny where OnePlus draws inspiration from, but once you hold the new OnePlus 5 in your hand you notice that there is far less similarity than those pictures might have convinced you of. The curved back, the accent line around the edges and a few other details make the OnePlus 5 actually feel noticeably different than the iPhone 7 Plus.
Curious fact: Yet still, the OnePlus 5 does not feel fully an original design. It feels like a mash-up. It's no secret that OnePlus is owned by Chinese giant BBK Electronics, which also owns Oppo and Vivo, two very popular brands in China. And the OnePlus 5 is basically a mixture of those two companies' flagships. If you live in the US and Europe, you probably have not heard about the Vivo X9 and the
Oppo R9s
, but if you want to see the OnePlus 5's 'mother and father', just take a look at those two phones. The Vivo X9 is nearly a carbon copy of the OnePlus 5's design, while the Oppo R9s uses basically the same dual camera setup and fast charging. After you look up those two phones, you will start seeing the OnePlus 5 as a bit of a Frankenstein phone. We know we do.
Now that we have addressed this, let's say that the OnePlus 5 is a 5.5-inch phone with a 9:16 display, and for its form factor it is a narrow phone that is comfortable to hold, but still definitely far from being single-hand friendly like the new breed of narrow phones with a tall display like the Galaxy S8. The back is curved and an already thin phone becomes even thinner at the edges, which contributes a lot to its ergonomics. Yet, it's also devilishly slippery, tending to slip out of your pocket easily and while I haven't dropped it yet, I feel like this is more of an inevitability with the OnePlus 5 than with other phones.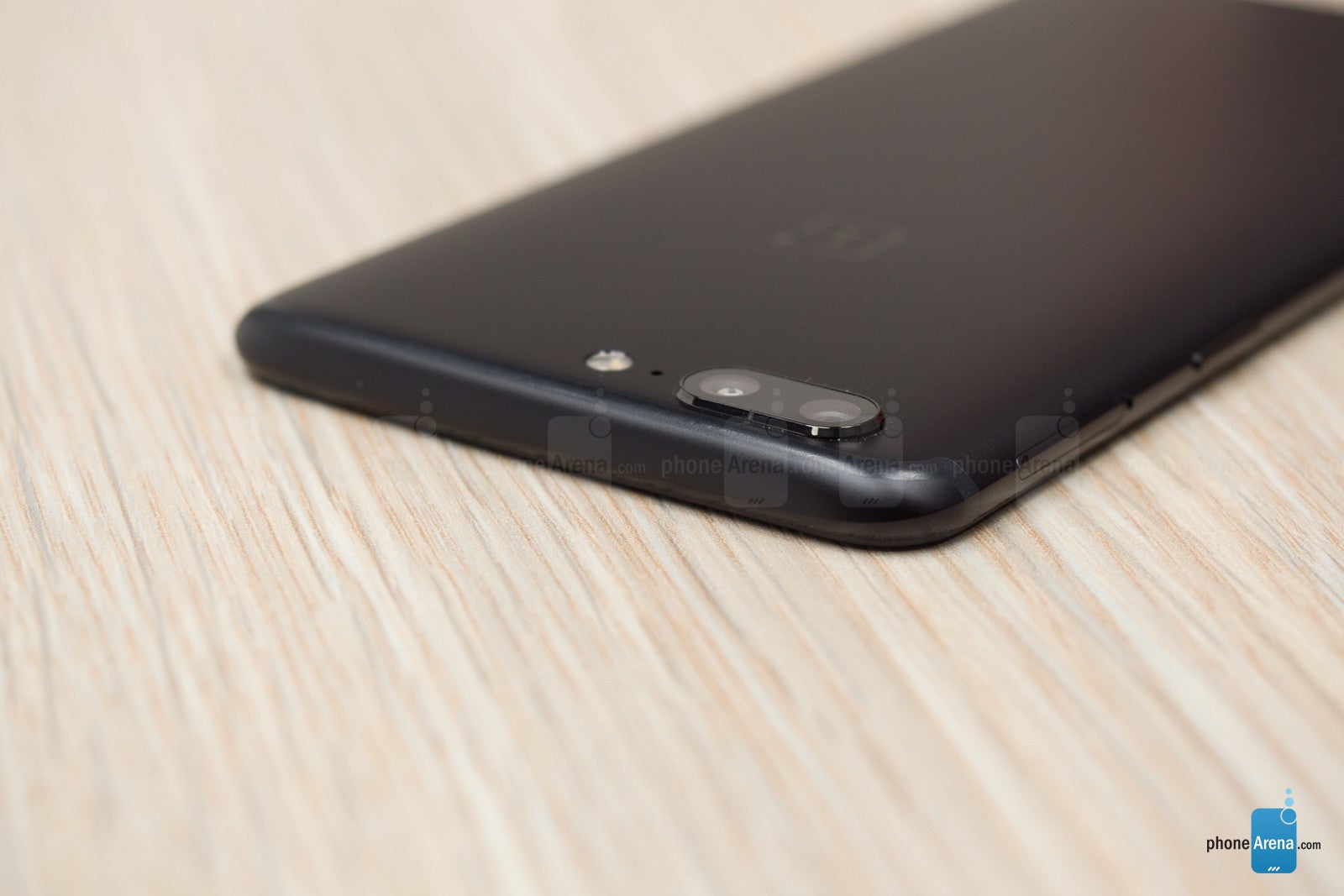 Up front, you have a slightly larger than on earlier OnePlus phones physical home key. That's also where the fingerprint scanner is. It definitely feels like one of the fastest finger scanners around, it's nearly instantaneous, impressively zippy.
OnePlus has also gotten the little things right with the '5': the side buttons are made of metal, clicky and easy to press, with nice travel to them. The 3-way mute key on the left has a textured surface, so you can easily find it by touch, without even looking at the phone. The USB-C is properly centered (but still limited to only USB 2.0 speeds), and there's a 3.5mm audio jack.
There are two big features missing: the OnePlus 5 does not have any special water protection and it does not support wireless charging. OnePlus CEO says water proofing just makes phones thicker and heavier, and adds he's not convinced it's 'a big consumer requirement'. Big or not, we find it a nice convenience and feel the OnePlus 5 would have been an even better phone if it had water protection.
Invalid image meta
Display
5.5" AMOLED display with a 1080 x 1920-pixel resolution. It looks great.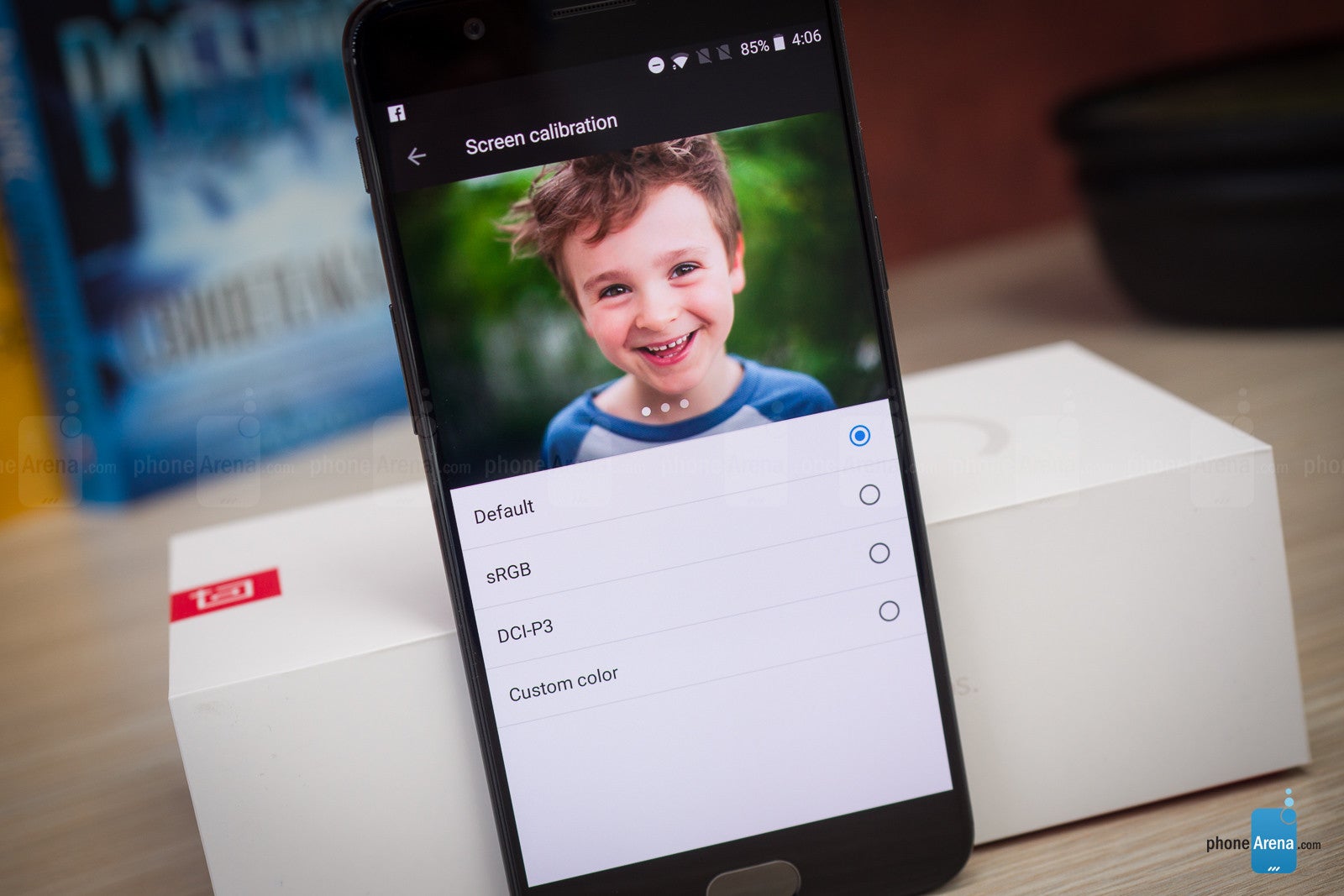 The OnePlus 5 features a 5.5-inch AMOLED display with a resolution of 1080 x 1920 pixels.
The specs-obsessed will be quick to point out that it's not a Quad HD (1440 x 2560 pixel) display, meaning that it's less sharp than other 5.5" phones like the
Google Pixel XL
and the
HTC U11
. In reality, though, it's almost impossible to notice the difference in sharpness. For most everyone, the resolution of the OnePlus 5 is more than sufficient and the phone looks sharp enough.
Color defaults to a punchy mode that most users really dig. Everything looks very vivid in this mode, very contrasty, but also somewhat bluish.
OnePlus also includes two 'pro' color modes. First, you have the option switch to sRGB colors, where sRGB is the color standard that most cameras these days default to and most content is optimized for. Colors in sRGB look less saturated on the OnePlus 5 and a bit dull compared to the defaults. The bigger issue here is that whites appear a bit too green, so we cannot fully recommend using this option. The OnePlus 5 display also has a new DCI-P3 color option. This is a newly implemented color standard on phones, one that the
iPhone 7
supports as well. Colors here are slightly more saturated, wider than sRGB, but we again notice that whites tend to appear greenish. So at the end of the day, we stick to the default color mode on the OnePlus 5, which might not be the most accurate, but we find the most pleasing. You can find more details in the charts right below.
In terms of brightness, this is not the brightest one out there. This is an issue when you use the phone outdoors, especially now in summertime when the sun is bright -- it's hard to see what's on the screen.
We should also note that the screen is now protected by Gorilla Glass 5 on the OnePlus 5, which is more durable than on earlier OnePlus phones. Kudos to OnePlus for that.
Display measurements and quality