Motorola flash sale: free Moto 360 with Moto X Pure or DROID Turbo 2; $140 off the Moto X
2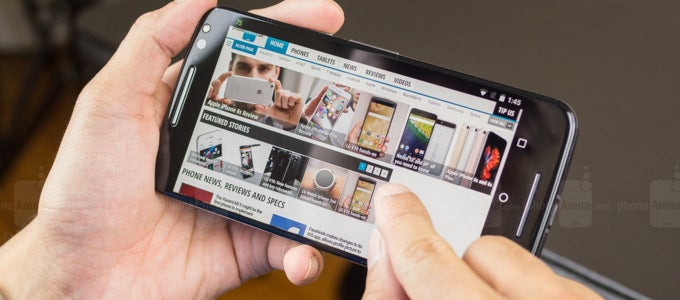 Tech firms need very little encouragement to turn a notable day into a chance to promote their products. Though we're accustomed to some great deals on Black Friday, Easter, Christmas, Thanksgiving and numerous other special dates on the calendar, April 1st tends to be
more about the gags
. Motorola, however, is running a few great deals on some of its top-of-the-liners, including the offer of a free
Moto 360 (2014)
smartwatch with certain handset purchases.
The 2014 Moto 360 was perhaps the first smartwatch that didn't look like a geek's dream. It carried the sort of traditional charm that had been severely lacking from preceding efforts, though like many wrist computers of then and now, it was very much a work-in-progress.
If you've always been tempted by the Moto 360 but never gotten around to purchasing one, you can now get the 2014 model free with your purchase of the
Moto X Pure Edition
. The deal also stretches to the
Motorola DROID Turbo 2
, though with both handsets, you'll need to pony up for the 64 GB models at a cost of $499 (Moto X Pure) and $720 (DROID Turbo 2).
Given that the Moto 360 costs $199 on its own, it's quite a decent offering, though we have recently seen plenty of arguably better deals on the Moto X Pure in particular. Indeed,
Motorola offered
the Moto X Pure and Moto 360 (2014) in the same $499 bundle not six weeks ago, and once again, we can't help but feel as though this offer would be greatly sweetened if it included the newer
Moto 360 (2015)
.
The flurry of deals includes up to $140 off the
2nd-generation Moto X
. The flash sale ends at 10.59 AM Central Time, which, at the time of writing, is a little over four hours. Thus, move quickly to avoid disappointment by hitting that source link below.