Samsung is getting ready to troll us with The Next Galaxy (S8?)
41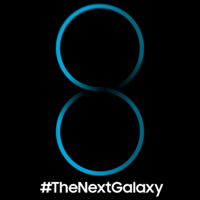 Samsung today took to Facebook and Twitter to let us know that "something big is coming tomorrow." Using the hashtag #TheNextGalaxy alongside an image featuring the number 8, Samsung seemingly wants us to believe that it's going to unveil something about a
Galaxy S8
. The teaser image that the company is showing reminds us of the imagery used to tease the
Galaxy S7
and
Galaxy S7 edge
(of course, in this case, the number featured in teasers was 7, not 8).
But is Samsung really ready to spill the beans on the Galaxy S8 (which, since the S7 and S7
edge
have just hit the market, is probably going to be released in about a year or so)? Well, no, it's almost certainly not ready to do that. The company is likely just trolling us - because, you see, tomorrow is April Fools' Day, a perfect occasion for Samsung to unveil a fictional new Galaxy. Still, we're curious to see what Samsung will show us.
In the past couple of years, on April Fools' Day, Samsung unveiled a
smart glove with flexible display
, and a
Galaxy Blade edge
(a smart knife with its own screen). What do you think the company is up to now?