Motorola RAZR Developer's Edition to come with unlocked bootloader
6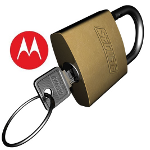 Motorola apparently plans on slicing and dicing the
Motorola RAZR
with the Motorola RAZR DE (Developer's Edition) coming in Europe with
an unlocked bootloader
out of the box. The company says that the phone "
allows us to continue meeting our carrier and regulatory obligations, but also meets the needs being expressed by our developer community
." Motorola's blog post (that has since been removed but remained on Google Reader), says that the MOTODEV site would offer support for unlocking, relocking and locating build files for the "DE' model.
The MOTODEV site is also where U.S. consumers will find out about when a
similar model that is being built for the States
will be ready. Motorola has recently been seen as responding quickly to customer's complaints, such as by offering the
Motorola DROID RAZR MAXX
with a 3300mAh battery
to answer those who complain about short battery life on LTE enabled Android units. On the other hand, the company is also
seen as being slow
to offer phones with unlocked bootloaders, or tools to unlock older models. In this regard they are well behind the competition
like HTC
. Last October, Motorola said that the RAZR
would be the first of its phones to come with a solution to unlock the bootloader
, but that it would be up to each carrier to decide whether or not to offer it. Verizon, of course, declined with the Motorola DROID RAZR.
According to the post on the Motorola Blog, the DE version of the Motorola RAZR will have the same features including the use of Kevlar, the Super AMOLED Advanced screen and the that stylishly thin design. While the blog post mentioned that pre-orders can be made by EU-based customers from the Motorola Shop, all that shows on that site is the apparent model number of the phone, .
source:
Androinica