Motorola fans start campaign to push for bootloader unlocking
27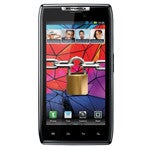 For most smartphone users, whether or not the bootloader on your phone is unlocked isn't important – and in many cases consumer probably don't even know. But for the power-user crowd that likes to take complete control of their devices, including the ability to load custom kernels onto their phones, it's a huge deal. Public pressure has already lead
HTC to reverse its decision
to start locking bootloaders, and Sony likewise offers and unlock tool online for GSM Sony-Ericsson handsets.
Facing
mounting public pressure
last year, Motorola
announced
that they too would start to offer an unlocked bootloader "solution" sometime in the second half of 2011. While the international version of the RAZR did indeed ship with an
unlocked bootloader solution
, the Verizon version continues to be locked down tight. Motorola indicated this was due to "carrier preference" – i.e. Verizon didn't want you to be able to unlock your bootloader.
Not satisfied with this explanation, a group of consumers led by the XDA-Developers forum have started a campaign to put pressure on Motorola and the carriers to implement a solution that is friendlier for
developers and enthusiasts
. They urge action on social networks, direct contact with Motorola, and pleading to the FCC for intervention. In particular they urge users to raise the possibility of a Block C device violation with the FCC - devices that run on Block C spectrum must meet certain legal requirements, including "Consumers should be able to download and utilize any software applications, content, or services they desire".
If you're interested in participating hit up the source link, and let us know what you think about Motorola's policy in the comments section below.
source:
XDA-Developers
via
BGR