HTC adds 6 devices to its bootloader unlocking tool
2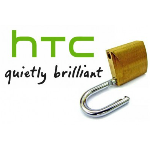 HTC has slowly but surely been moving through its smartphone catalog and adding more and more devices to the list of those compatible with the company's bootloader unlocker tool, and today, HTC has added 6 more to that list.
Today, HTC announced that its bootloader unlocking tool would now support the HTC Incredible, ChaCha, the Desire Z, T-Mobile G2, Status and Aria. Of course to be fair, the ChaCha and Status are essentially the same phone, just international and AT&T variants, and the same goes for the Desire Z and T-Mobile G2. What's odd is that the Status was actually announced as part of a list of devices added to the tool
last week
.
Still, an unlocked bootloader is just that, so if you want, those devices are all covered now.
source:
HTC
via
pocketnow