Minor hardware update delays Telstra Australia's Nokia Lumia 930 launch
2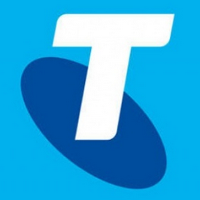 An update posted on Telstra's own website, explains why the
Nokia Lumia 930
launch for the Australian carrier, is delayed. After the mobile operator put the handset through its own testing, and approved it, an unexpected minor hardware update went through. That required Telstra to once again, put the phone through its paces.
As the carrier explains in its update, it likes to make sure that before each phone is sent out to Telstra customers, the handset is tested for "
coverage performance, stability and data throughput
." While the carrier didn't give the reason for the unexpected hardware update, it did say that the Nokia Lumia 930 is currently undergoing testing, which it hopes to complete as soon as possible.
Telstra said that as soon as it has revised pre-order and launch dates, it will make them public. The phone, along with the
Nokia Lumia 630
/
635
, are the first to come out of the box with Windows Phone 8.1 pre-installed.
"Hi All,

Thanks for your patience while we work through the launch date for the Lumia 930.

To ensure our customers have a great mobile experience on our network we have a policy of always testing the coverage performance, stability and data throughput performance of each mobile phone model before offering it to customers.

There was a minor hardware update made after we tested and approved the Lumia 930 that we were only recently made aware of. This has meant that we have needed to re-test the device to check it meets our performance benchmarks before putting it in the hands of our customers.

The testing is currently underway and we promise to complete this as quickly as possible. As soon as we can confirm the revised pre-order and launch dates we will update you."- Andy Volard, Director Device Management, Telstra
source:
Telstra