Microsoft CEO says some Nokia X devices will be revamped to Windows Phone ones
51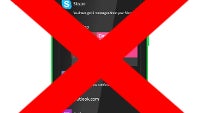 There are a lot of news coming from Redmond today. For starters, Microsoft CEO Satya Nadella disclosed the not-so-pleasant piece of news that the company will
give the pink slips to roughly 18,000 workers
(12,500 of which are former Nokia employees). Now, it becomes clear that the company's workforce might not be the only thing that gets the axe, as Mr. Nadella stated that Microsoft is on the verge of revamping some representatives of the Android-powered Nokia X family and making them Lumia devices, which will be running the company's own OS, Windows Phone.
"We plan to shift select Nokia X product designs to become Lumia products running Windows. This builds on our success in the affordable smartphone space and aligns with our focus on Windows Universal Apps," says Satya Nadella's press release.
While it's more than certain that we are talking about entry-level phones here, it's still unclear if these ex-Android Nokias will be positioned below or on par with the existing low-end Windows Phone devices, such as the
Lumia 525
. Thus, an unexpected upward spike in their suggested retail price is highly unlikely.
In addition, it's pretty unclear which Nokia X devices will be refashioned to Windows Phone Lumia ones. We would wager that the
recently-unveiled
Nokia X2
might be spared from this upheaval. However, the original
Nokia X
, along with its first-gen peers, the
X+
and the
XL
, immediately come to mind as possible candidates.
source:
Microsoft
via
Engadget