Expected Microsoft layoff announcement now official. Final tally = 18 000 job cuts!
95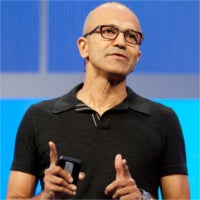 A couple of days ago, a rumor surfaced, claiming that
Microsoft is about to announce a large job cut
, in line with the final stages of integrating Nokia's mobile division into Microsoft's infrastructure.
Sources claimed that the amount of layoffs would surpass 2009's recession-induced 5800 job cuts, but no one thought they would go much above 6 000. Apparently, when CEO Satya Nadella says "change", he means business, as he has today, in an open letter to all Microsoft employees, confirmed that the corporation will be reducing 18 000 jobs in the next year. He respectfully adds that they will go through this process thoughtfully and transparently and will offer severance and job transition help to all employees impacted by these changes.
In last week's memo, Nadella spoke about shifting the corporation's focus further to cloud computing and mobile devices. Apparently, this will also call for changes in how Microsoft functions, as in today's letter, the CEO also says that management will be thinned out, both horizontally and vertically, allowing for faster information travel and decision making.
source:
Microsoft
via
re/code