Messenger Kids gets more features and expands to more countries
0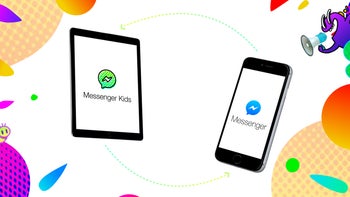 Facebook launched Messenger Kids
in the United States last year to make the app safer for children who want to chat with close friends and family. The good news is the app is now available in two more countries – Canada and Peru, and with new features in tow too.
But first let's mention that Facebook plans to make Messenger Kids available in Spanish and French in all three countries where it's been launched until now: Canada, Peru, and the United States.
Moving on to the new features announced today, Messenger Kids now includes a new option called Pledge, which is the result of the collaboration between Facebook, researchers from the Yale Center for Emotional Intelligence, and a global group of advisors. Messenger Kids Pledge is supposed to teach kids to be respectful, kind, safe, but also have fun when they can.
Kindness Stickers is a new set of photo stickers that were specially created to inspire kindness towards others. Kids will be able to use them once
Messenger Kids
is updated to the latest version.
Finally, Appreciation Mission is an upcoming feature (not yet released) that's basically an interactive guide within the app that encourages kids to discover and express appreciation for their friends and family.
Although just two new features have been released today, and one is coming soon,
Facebook
says it will continue to improve other parts of the Messenger Kids app and controls based on parent and expert feedback, so expect new changes in the future.