Facebook Messenger Kids announced: A safe online environment for your children
5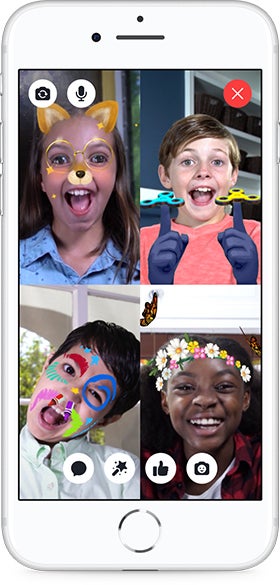 After copying everything there is in
Snapchat's homework
, Facebook is now slowly expanding the overall functionality of its messaging services to better suit the young generation. In particular, a new version of Facebook Messenger has been just announced and it will be a safe space for kids aged 6-12. It will be populated with a trove of kid-friendly GIFs, camera effects, filters, stickers, and frames.
Dubbed Messenger Kids, this stand-alone variation of the popular messaging platform wouldn't require a Facebook account to work properly, since children below the age of 13 are not legally allowed to sign up for the social network (however, many do that regardless). Parents will have full control over their kids' profiles and will be able to manage everything there is about them straight from their regular Messenger profiles.
The app will come with no ads and Facebook says it won't collect any of your children's data and that its newest software product complies to all federal law guidelines when it comes to the online privacy of minors:
"There are no ads in Messenger Kids and your child's information isn't used for ads. It is free to download and there are no in-app purchases."
For now, at least, it seems that the only aim here is to provide the younger generation with a way of communication, but Facebook has a winning strategy buried shallow below all of that kid-friendly app. Facebook Messenger Kids is nothing but a way to hook-up your children to the ecosystem and have them sign up for the main Facebook and Messenger services once they come of age.
The app will be available only in the US, Facebook says, with a slow rollout on iOS devices right now and coming to an Android device near you in the coming months.