Marshmallow now heading to T-Mobile's LG Stylo, HTC One (M8); Verizon's HTC One (M8) also included
4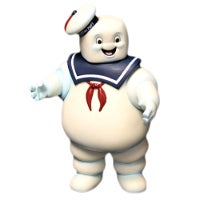 T-Mobile's
LG Stylo
is currently in the process of being updated to Android 6.0. This takes the phone to software version H63120b. The update weighs in at 767MB. The carrier's
HTC One (M8)
also started receiving Android 6.0 yesterday. That update weighs in at 1.14GB. Both updates require users to have the battery on each device charged to at least 50%, with each phone connected to a Wi-Fi signal.
Verizon's HTC One (M8) is also currently being updated to Android 6.0. Verizon subscribers with the phone need to make sure that they are connected to a Wi-Fi signal, or have a strong connection to the Verizon network before starting the updating process. They should also make sure that their battery is charged to at least 50%.
Android 6.0 includes
Doze
. This is a feature that will put an Android 6.0 powered phone into a deep sleep when it is inactive. Apps won't run in the background, and the standby time of the handset's battery will increase improving the overall battery life of the model. Also part of the update is
Google Now on Tap
. This is a contextual search service that brings users search results based on the content it reads from the unit's screen. And with Android 6.0, app permissions are requested feature-by-feature.
Because all three updates are being sent OTA on a staggered basis, each respective update might take a few days before it arrives. Be patient, and before too long, Android 6.0 will be powering your LG Stylo or HTC One (M8).
source: T-Mobile (
1
), (
2
),
Verizon
via AndroidCentral (
1
), (
2
)