LG G Stylo Review
17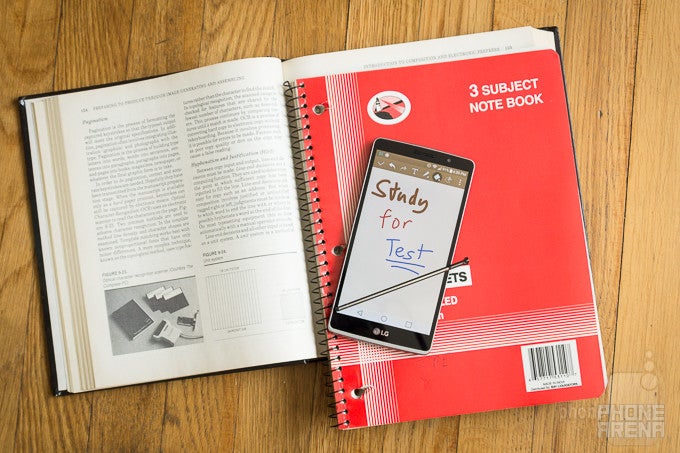 Introduction
Ah the stylus. As much as people want to proclaim it to be dead entirely, it continues to live on most profoundly in Samsung's line of Galaxy Note devices. To be fair, though, it's still something that's alive and well in other devices too – like in some of LG's models to be exact. The latest one in the company's portfolio to feature a stylus, the
LG G Stylo
, is aiming to popularize the aged tool once again by giving us creative control at a moment's notice. Will it reinvigorate interest in the stylus? Let's find out.
The package contains:
LG G Stylo
microUSB cable
Wall charger
Stylus
Get start guide
Important information
Design
Following LG's design philosophy, it looks similar to the G4, but there's an inferior quality to its construction and materials.
Undeniably employing LG's current design philosophy, the G Stylo doesn't deviate from the aesthetics we've seen. One can argue it looks exactly like the company's flagship, the
G4
, due in part to its size and subtly arched plastic casing. What's different, though, is that it flaunts a plastic rear casing with a dimpled pattern – giving it a slightly grippier feel in the hand.
While it bears a style that's reminiscent of the G4, it clearly doesn't achieve the same level of premium craftsmanship. Frankly speaking, it's a few notches down below it, but that's all within the scope of it being an affordably priced mid-ranger – so its subdued design qualities are practical for this particular phone.
Following in suit, its volume controls and power button are all placed on its backside, which has become a signature design principle for LG's smartphones of late. Above all, the phone is arguably most notable for the stylus that's tucked away into the upper right corner of the phone. Don't expect anything extraordinary with this, seeing that it's just your plain, ordinary, and simple stylus. It's just there as an alternative to touch interaction with your finger, and nothing more!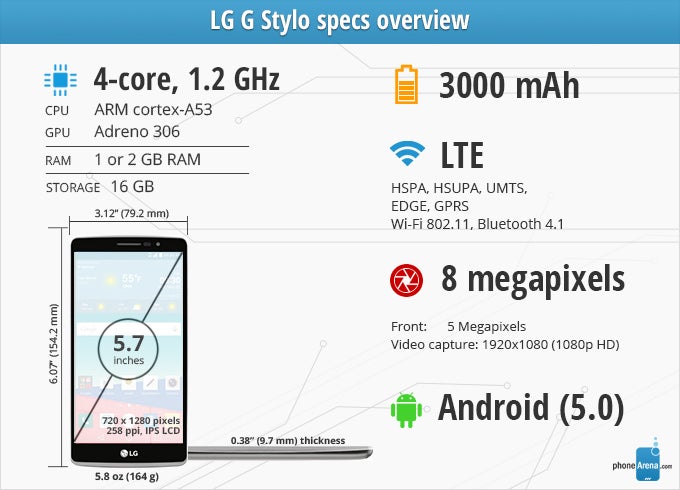 Display
Ouch. There are too many unfavorable qualities at play here.
Phones with gigantic displays are tougher to interact with, so that's possibly part of the reason why the LG G Stylo is accompanied with a stylus. The requirement of a stylus is made more apparent when we look at its 5.7-inch 720 x 1280 IPS display, which is undoubtedly generous with the real estate, but it's hardly the sharpest looking around the block. That's because of its 258 ppi pixel density, which makes fine text a bit tough to decipher.
Looking into the screen's other parameters, it simply reveals that we're dealing with a very ho-hum panel that's content with being less than average. From its color temperature of ~7200K, to the inaccuracies with its color reproduction, the entire things just looks blah. Visible distortion at wide angles doesn't help either, but it's just the subdued appearance that makes the screen a turn off.
Display measurements and quality
Recommended Stories