Man buys Apple iPhone 6s from an online ad; instead of a phone, in the box was a Chinese pancake
44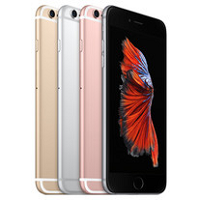 You might recall some of the stories we've passed along in the past about consumers who thought that they were getting a great deal on an iPad or iPhone, only to find that what they bought was not one of Apple's iOS-powered devices after all. In one case,
the purchased iPad turned out to be a mirror
and in another case
it was a block of wood
.
But the human desire to make a great deal remains as strong as ever when it comes to Apple's devices. In China the other day, a man advertised an
Apple iPhone 6s
for $230. The seller claimed that he was smuggling the phone into the country, which is why he was selling it so cheaply. The price was 70% lower than what retailers were asking for the phone in the country.
The buyer, a man with the surname of Hou, made the purchase and received a box the very next day. With great anticipation he opened it, only to find that he had spent his $230 on a Chinese pancake. He tried to get back in contact with the seller to ask for a refund, but it was too late. The scammer, as the cops say, was in the wind.
Once again we have to warn you that if a deal for any smartphone or tablet sounds like it is too good to be true, that's because it usually is.
Thanks for the tip!
source:
iNews
(
translated
) via
Softpedia