South Carolina woman spends $180 for wooden Apple iPad
42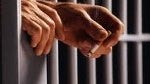 Ashley McDowell, a 22 year old woman from
Spartanburg, South Carolina was thinking about what a great deal she just made. Two men had approached her and offered her an Apple iPad for $300. When McDowell replied that she only had $180 on her, the men agreed to the price and handed her a FedEx box. After driving off, she opened the box and to her horror found that

she had spent $180 for a piece of wood painted black

with a copy of the Apple logo affixed to the back.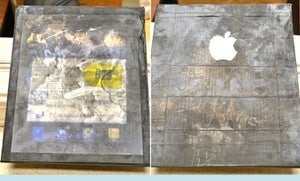 The wooden "Apple iPad" purchased by Ashley McDowell

The police became involved in the case when McDowell called.
Lieutenant Tony Ivey, a public information officer at the Spartanburg County Sheriff's Office said that the men had taken a screenshot of an Apple iPad with the screen on, and

pasted a copy of a Best Buy sales ticket on front

. On the back, they pasted a cutout of the iconic Apple logo. The cops said that last year, some men were caught selling laptop boxes with phone books stuffed inside them, for the price of a real laptop computer.



If caught, the perps could face 90 days in jail and a fine not to exceed $1,000. A copy of the incident report taken by the police can be found at the sourcelink.

source: PCMag.com