Lenovo's Project Tango phablet for consumers announced at CES; device to be ready this summer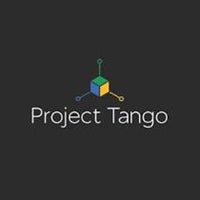 A few days ago, we told you to expect Lenovo and Google
to make an announcement on January 7th related to a new Project Tango device
. This is the project that uses a combination of cameras and sensors placed on mobile devices to produce 3D mapping. While
smartphone
and
tablet
developer kits have both been available, neither were designed for consumers. Today, Lenovo announced a phablet for consumers based on the technology.
The phablet will feature a screen smaller than 6.5-inches. The cameras on board Project Tango prototypes included a 4MP rear camera, a 180 degree fish-eye lens, a front-facing camera with a 120 degree field of vision, and a depth camera shooting in 180 x 320. While the consumer phablet will most likely be equipped with the same cameras, Lenovo has redesigned them so that they can be used in portrait mode rather than in landscape.
To demonstrate how Project Tango works, at CES project leader Johnny Lee used one of the developer kits and mapped out the stage at the press event. He even put a virtual refrigerator in a corner of the 3D map. Developers are working on using the technology for gaming and VR.
The Lenovo phablet didn't actually appear on stage today, but the device is expected to be ready this summer priced at less than $500.
source:
Gizmodo