Lenovo and Google to make Project Tango announcement on January 7th at CES
5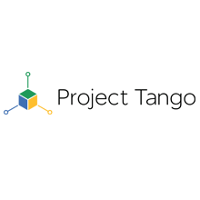 You might recall Project Tango,
which we first introduced to you back in 2014
. Using a combination of dual rear cameras and sensors, a smartphone or tablet would be able to figure out its location in the 3D world. Project Tango makes it easy to develop indoor maps in 3D, as users can walk around and use the cameras to map out their location.
A teaser released by both Lenovo and Google hints that an announcement concerning Project Tango will be made at CES on Thursday, January 7th. "Mobile devices should see and navigate the world, the way we do," says the teaser. Perhaps Lenovo will be announcing that a phone for consumers, with Project Tango technology, is on the way.
Last year,
Google unveiled a tablet development kit using Project Tango
. The slate is powered by the NVIDIA Tegra K1 SoC with a quad-core CPU and a Kepler GPU. 4GB of RAM is on board with 128GB of native storage, and the 7-inch screen sports a 1080 x 1920 resolution. Only 4000 units were produced and last year the device carried a $1024 price tag.
Google
released only 200 units of its Project Tango smartphone
. Neither the phone nor the tablet were made for Joe Consumer (or even Jill Consumer, for that matter). Project Tango uses a 4MP rear camera, a 180 degree fish-eye lens, a front-facing camera with a 120 degree field of vision, and a depth camera shooting in 180 x 320.
We are in Las Vegas and will be covering CES. Keep checking in for the latest news, rumors, product announcements and videos. When it comes to CES, what happens in Vegas doesn't stay in Vegas, so keep checking in for the latest about Project Tango and other stories.
source:
Ubergizmo