Latest release date rumor for Nexus 5 has October 31st launch date for Google Play
11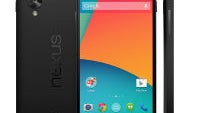 It's the biggest mystery of the fall, when will the
Google Nexus 5
launch? For a while,
October 15th was tipped to be the date of the phone's release
along with the release of Android 4.4 KitKat. But when the clock struck 12 on October 16th and there was no word from Google, well that was like a big clue telling us that the tip was wrong.
Now we've seen a number of
newly rumored potential launch dates
for the next stock Android handset, all clustered around the last few days of October. The latest rumor has the Google Nexus 5 being launched on the Google Play Store on
October 31st
. That would be all treat and no trick for the Android faithful.
And the rest of the rumor has a November 7th or 8th launch for the Nexus 5 in Canada among carriers Rogers, Bell, TELUS, Koodo and Virgin.
Last year, the
Google Nexus 4
sold out on the Google Play Store so fast on launch day
that it set the tone for a long time, with demand for the model outstripping supply. Considering that the Google Nexus 5 is no slouch in the specs department with its 5 inch 1080 x 1920 resolution screen, 443ppi pixel density, 2.3GHz quad-core Qualcomm Snapdragon 800 processor, 2GB of RAM and LTE connectivity, LG hopefully turned to the Keebler elves to produce enough phones to
prevent a repeat of last year's shortages
.
source:
MobileSyrup