Nexus 4 now on sale in the US Google Play Store (sold out?)
54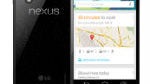 We have been watching the release of the Nexus 4 around the world and the demand has been extraordinary. Now, the Nexus 4 is finally on sale in the Google Play Store in the US, so you'd better move fast if you want to buy one. Word has it that the Nexus 4
sold out
in about 30 minutes when it went on sale in other parts of the world, like the UK.
The Nexus 4 is Google's newest flagship Android device. It comes with Android 4.2 Jelly Bean, a 1280 x 768 4.7" IPS display, a 1.5 GHz quad-core Snapdragon S4 Pro, 2GB of RAM, an 8MP rear camera, a 1.3MP front camera, and other bells and whistles like induction charging, NFC, Bluetooth, etc.
It is possible that Google has been saving stock for the USA, but we wouldn't bet on that. So, if you want a Nexus 4, just head over to the Google Play Store to grab yours:
Update 1: Although the Nexus 4 is listed right now, we're running into errors in trying to actually purchase the device.
Update 2: Google has removed the Nexus 4 from the store, and it is back to the notification signup.
Update 3: Word has it that through the mess of error messages and server crashes, enough people were able to purchase the Nexus 4 to have it sell out just 25 minutes after going on sale in the US.
Recommended Stories