LG Optimus G $49, LG Optimus G Pro $99 at AT&T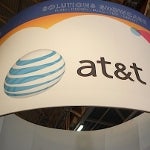 Looking for a great deal on LG's two high-end Android smartphones? You don't have to look any further than you local AT&T store. The nation's second largest mobile carrier is offering the
LG Optimus G
for just $49.99. If you're looking for something a little more
phablety
(to coin a new word), the
LG Optimus G Pro
is priced at $99.99. Both deals require you to put your John Hancock on the dotted line. We should mention that these pricesdisappear on July 25th.
Both phones include features like
QSlide
which lets you multitask by allowing two apps to run at one time with one appearing translucent. Using the sliding bar on the screen, you can adjust which app becomes see through, and which one appears solid. Some prefer this to cutting a screen in half to allow two apps to run at the same time.
source:
AT&T
via
IntoMobile