Huawei Mate 10's code name is Marcel?
10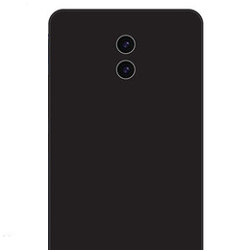 It was just two days ago when
Huawei introduced us to Marcel when it released a Rogue's Gallery of sorts
. This was a promotion/teaser that showed all of the manufacturer's handsets that featured a dual camera setup. This list starts with the
Huawei P9
and
P9 Plus
in April 2016, continuing with the
Huawei Mate 9
in November 2016 and the
Huawei P10
and
P10 Plus
in April 2017.
One other phone follows. It is unnamed but carries a date of October 16, 2017, and features a social media address of #beyondthegalaxy. This is no doubt the
Huawei Mate 10
which is reportedly going to be unveiled on October 10th. Based on Huawei's teaser, six days later it will be launched.
Oh, and before we forget, you might want to know what we meant when we said in the first paragraph that Huawei introduced us to Marcel. Well, according to reliable tipster Evan Blass, the Huawei
Mate 10
has the code name of Marcel. We're not sure where Huawei got the name from, but if anyone asks, it is indeed the code name of the Huawei Mate 10. The phone will be powered by the new home-grown Kirin 970 chipset, which is produced using the 10nm process. The octa-core chipset features the bigLITTLE architecture with four Cortex-A73 cores running at a clock speed of 2.8GHz. These cores will handle heavy duty tasks, while the four Cortex-
A53
cores will handle the light housekeeping. The Mali G-71 MP8 GPU will be on board.
The Huawei Mate 10 will have a 6.1-inch "full-screen" display with a resolution of 1080 x 2160. The dual camera setup is expected to include a pair of 12MP sensors, one shooting in RGB and the other in monochrome. This allows pictures to be taken under low-light conditions and also offers true black and white photography.
Marcel appears to have a lot to offer, so if you are beginning to have some interest in the device, check in often. There is a lot of time ahead of us until October 10th, and we could see more rumors and leaks between now and then.
source:
@evleaks