Huawei teases us with first Mate 10 picture, confirms October 16 unveiling
22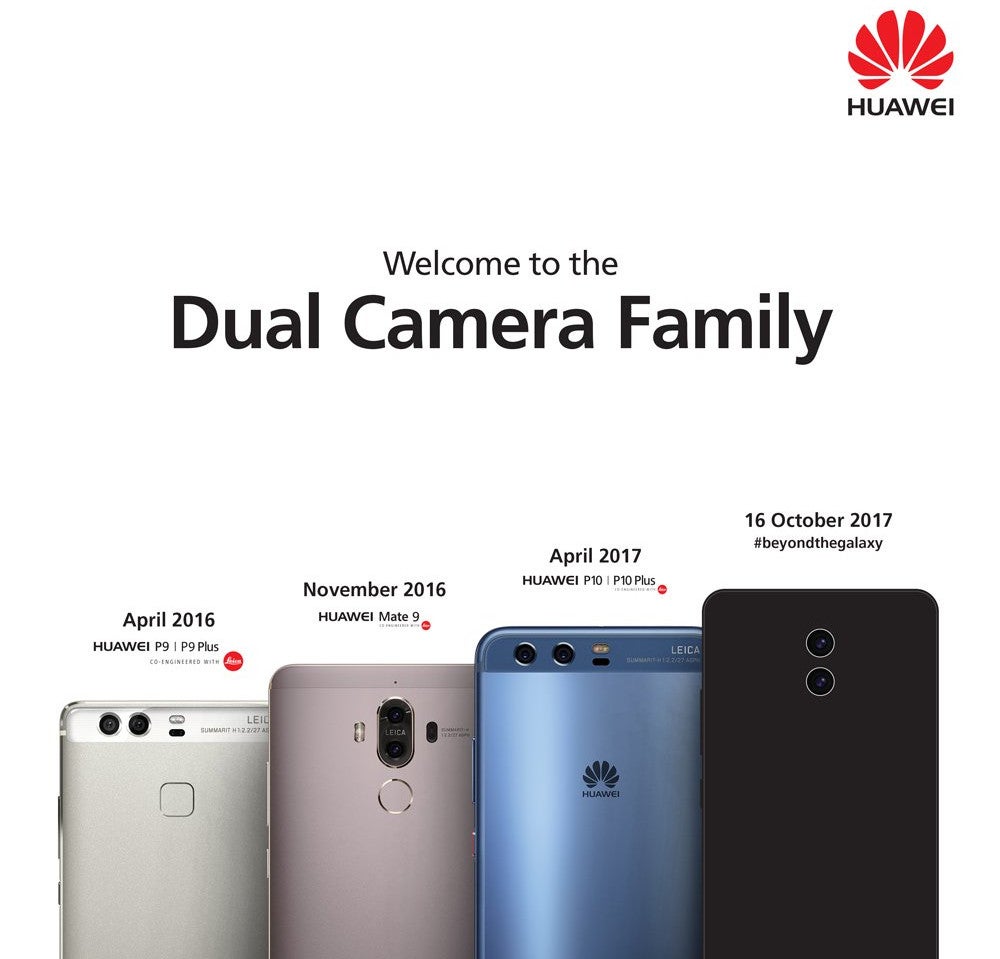 Huawei's forthcoming flagship, the
Mate 10
is still a few months away, but the Chinese company has already started to take a jab at the competition. The main rival, Samsung, has just unveiled the
Galaxy Note 8
, which is going to hit shelves in September.
The Mate 10, on the other hand, won't be available for purchase until October, as Huawei has just confirmed
the phablet will be officially introduced on October 16
.
Huawei Australia recently tweeted a picture of all its flagships that packs dual-camera setup. Obviously, that wouldn't be unusual unless the picture would also include a device that hasn't been announced yet, the Mate 10.
The phablet is the biggest of the four flagships shown in the image and comes with a nasty hashtag that suggests the Mate 10 is much better than any of Samsung's flagships:
#beyondthegalaxy
.
Even though we're also offered a glimpse at the
Mate 10's rear side
, it's the first picture of the phone that comes through official channels. The good news is more details about the phablet are likely to leak in the coming weeks, so stick around if you're a Huawei fan.
Recommended Stories