Huawei Mate 10 Lite leaks out, price and new details revealed
6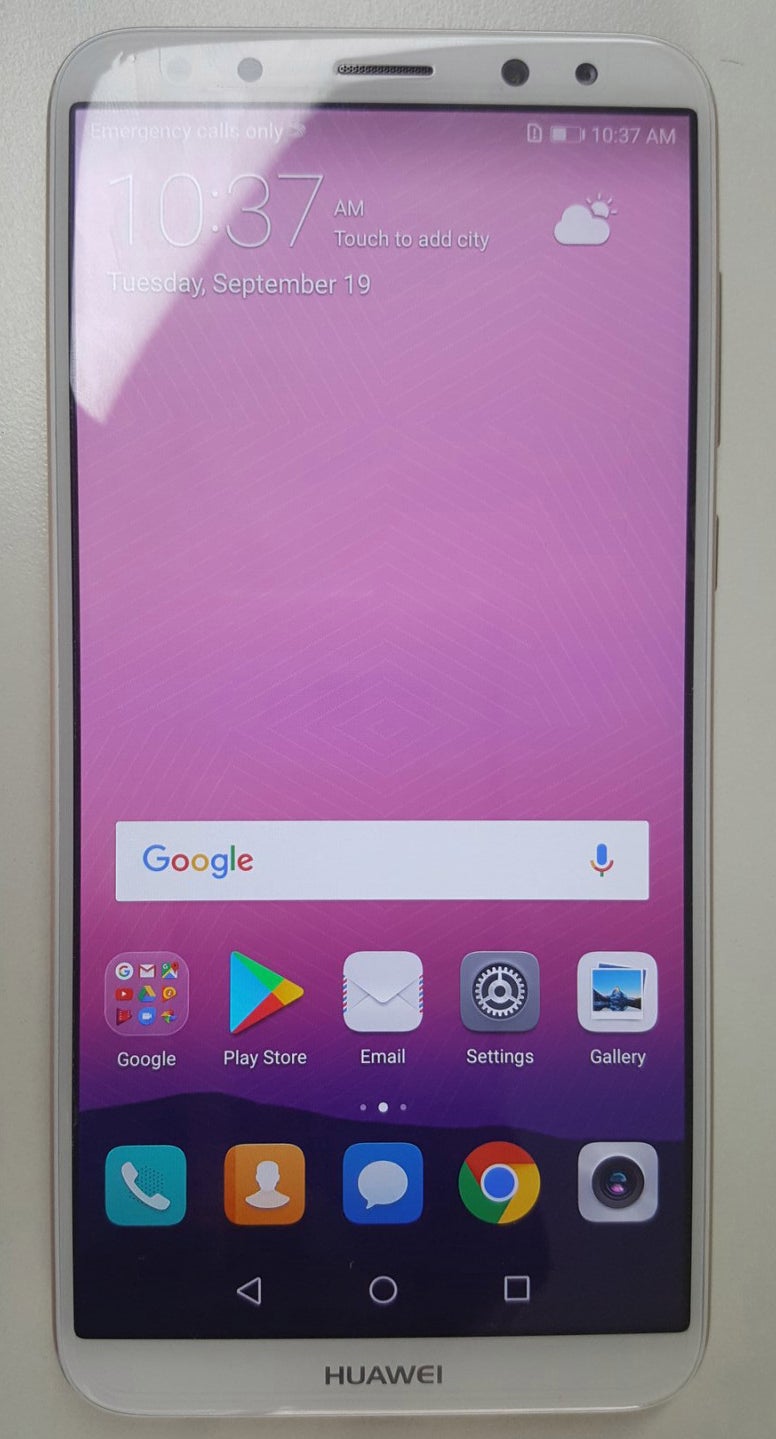 Next month, Huawei will announce a few new smartphones apparentlycalled
Mate 10
,
Mate 10 Pro
, and
Mate 10 Lite
. While we've already heard a lot aboutthe three upcoming devices, details on exactly what differentiates them are abit confusing. Nevertheless, after
seeing the Mate 10 in the wild
, we can nowtake a look at the Mate 10 Lite, thanks to a photo revealed by Venture Beat (seen on the left).
The Huawei Mate 10 Lite looks a lot like the regular Mate10, with a notable difference: its fingerprint scanner should reside on theback, not on the front. Another peculiarity is that this phone will offer a dualrear camera (16 MP + 2 MP), as well as a dual front-facing camera (13 MP + 2MP).
Reportedly, despite what we previously heard, the Mate 10 Lite sports a 5.9-inch display with an18:9 aspect ratio and 1080 x 2160 pixels (Full HD+). Weird enough, it's saidthat the regular Mate 10 will have a screen of the same size, but with just1080 x 1920 pixels and a standard 16:9 aspect ratio. Nevertheless, the Mate 10Lite will be less powerful compared to the Mate 10, apparently packing an octa-coreKirin 659 processor, instead of the high-end Kirin970. Other features should include 4 GB of RAM, 64 GB of storage space, and a 3340mAh battery.
The Mate 10 Lite will be released sometime in November, allegedly running a Huawei-customized version of Android 8 Oreo. The smartphone isexpected to cost €379 in Europe - this means that, if it launches in the US, it could be offered for $400 or less. The Mate 10 Lite should be sold in some markets (like China) underdifferent names, including Huawei G10 or Huawei Maimang 6.
We'll find out all about Huawei's Mate 10 smartphone series on October 16, when the new devices will be officially presented. Stay tuned!
source: Venture Beat