Huawei Mate 10 rumored to launch on October 16th, massive price tag and Lite variant in tow
10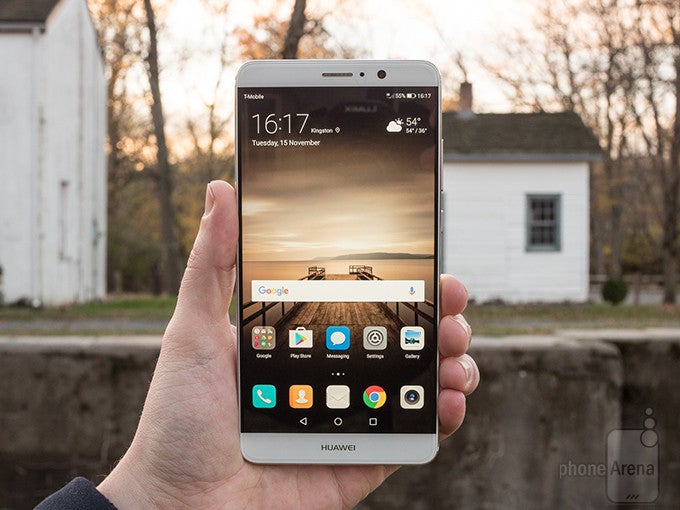 Huawei's latest offering in the Mate series, the Mate 9
Fall is the season where a majority of the major smartphone announcements happen, starting with the IFA expo in Berlin, through Apple's annual mid-September iPhone launch and the comparably smaller devices surrounding it, and ending with the October and November latecomers. Huawei's Mate series has traditionally fallen right into that last camp, with its latest
Mate 9
being announced in early November, which makes the following piece of news not that surprising: the Huawei Mate 10 will be unveiled in Munich on October 16th.
...According to the latest word-of-mouth rumors, that is. Polish website
Tabletowo
has some pretty wild claims about the upcoming device, citing its own, unnamed inside sources. Like, for example, that Huawei is planning to release two different variants of the device: a regular Mate 10, and a cheaper companion called Mate 10 Lite. This, of course, falls in line with Huawei's past practices, given that the Mate 9 had
four different variants
of its own.
The Mate 10 will sport a 6.1-inch LCD screen made by JDI Display, while its smaller sibling will be a 5.8-incher instead. Prices were also shared for both devices, with the Mate 10 going for a spectacular $1110, while the Mate 10 Lite will be exactly half that, at $555. And while U.S. prices (if the phones ever make their way stateside, that is) will undoubtedly be lower, this is still a sky-high price for a flagship in 2017, though we imagine the iPhone 8
will skew our perceptions a bit
come September.
In contrast, last year's Mate 9 had an MSRP of just $599, which is why we advise against taking this part of the rumor at face value — Huawei's simply never been known to compete in the extreme high-end price range, and we doubt this will change this year, especially in such a dramatic fashion.
The Mate 10 is said to be the first phone sporting Huawei's own
HiSilicon Kirin 970
— the same chipset which will be competing against Qualcomm's
Snapdragon 845
next year — and will also feature some cool new additions such as dual rear
and
front cameras. But for the full list of all the leaks and rumors we've seen so far, head to our
Huawei Mate 10 rumor review
.