HTC reports that September revenue soared 117% sequentially
6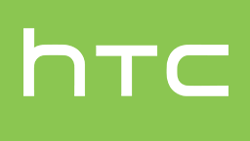 Thanks to shipments of the
Pixel 2
to Google, HTC today reported September revenue of $6.51 billion New Taiwan Dollars (equivalent to $215 million USD). That was a 117% hike from the $3 billion New Taiwan Dollars in revenue (equivalent to $99.2 million USD) reported by HTC for August, when there were no Pixel 2 shipments made. This year, HTC is responsible for the Pixel 2, while LG built the
Pixel 2 XL
. Last year, both the
Pixel
and the
Pixel XL
were manufactured by HTC.
Since it delivered only one of the Pixel sequels to Google this year, it is no surprise that HTC's September 2017 revenues are actually down 30% on a year-over-year basis. That takes some of the steam out of the sequential gain from August to September. Still, HTC is reportedly working on a new handset that could extend the popularity of the
HTC U11
flagship. The HTC U11 Plus is expected to come with a screen featuring edge-to-edge content and an aspect ratio of 18:9. That would put the phone in line with the
LG V30
, the
Samsung Galaxy S8
and the
Samsung Galaxy S8+
. For the entire year-to-date, HTC has scored revenue of $46.3 billion New Taiwan Dollars ($1.4 billion USD). That is a 17% decline year-over-year.
Despite the decline in revenue from last year, HTC will soon be in a much better financial position. Thanks to the recent transaction with Google,
HTC will receive $1.2 billion when the deal closes early next year
. In return for the financial infusion, HTC gave Google a non-exclusive license for a portion of HTC's intellectual property. Additionally, a number of HTC employees, many involved in the production of Pixel smartphones, are moving to Google as part of the deal.
HTC is staying in the smartphone business even though some believe that now would be the time for the company to focus on the HTC Vive VR headset. The company is
said to be working on a version of the Vive that does not need to plug into a computer
. The device, rumored to be named the HTC Vive Focus, is reportedly built around a reference design made by Google and Qualcomm.
source: HTC