HTC's stand alone VR headset to be named Vive Focus?
11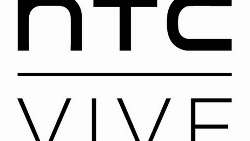 Back in July, HTC introduced a new standalone version of its Vive VR headset at the ChinaJoy trade show. The headset doesn't need to be connected to a computer, and is powered by the same Snapdragon 835 chipset that you will find powering today's high-end Android smartphones like the Samsung Galaxy Note 8. Originally named the Vive Standalone, that might be too much of a mouthful to spit out when you're ordering the device.
A couple of new trademark applications that HTC has filed might have outed the real name that the manufacturer plans on using for the VR headset. Last week, HTC requested from the USPTO and the European Union Intellectual Property Office the rights to use the name Vive Focus. With no other Vive related product on the drawing board at HTC, it would appear that this will be the moniker of the standalone version of the Vive.
According to a report published on Friday,
at the same October 4th event being held by Google to introduce the Pixel 2 and Pixel XL 2
, we will hear more about the Vive Focus, which will sport the Google Daydream VR platform in the U.S. This platform will not be seen on models being sold in China. The new stand alone headset is built around a reference design created by Google and Qualcomm.
If you circled October 4th on your calendar already, no additional action needs to be taken at this time. If you haven't yet highlighted the date, now would be the moment to do so.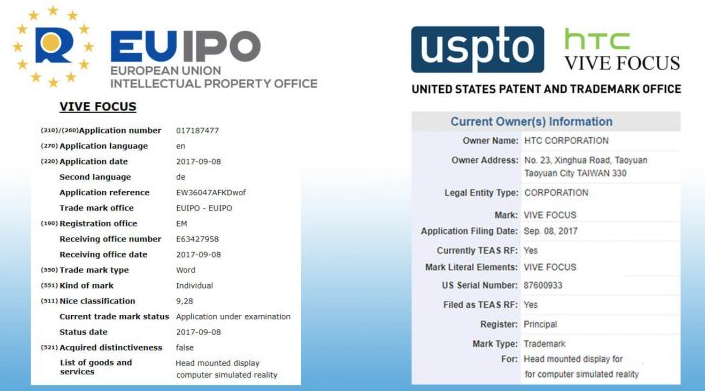 HTC files to register the Vive Focus name for its stand alone VR headset with the EUIP and the USPTO
source:
nl.letsgodigita
(
translated
) via
SlashGear