Google's focus with the Nexus program has changed over the years as proven by television ads
16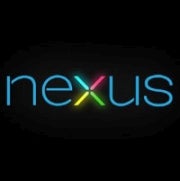 If you were anywhere near a television on Sunday, you might have seen Google's two commercials for the LG produced
Nexus 5X
and the Huawei built
Nexus 6P
. Not much was changed from the spot that was used last year to promote
Motorola's Nexus 6
. In each ad, the phone's features are listed against a backdrop of a turning and gyrating phone.
What is interesting is that the ads seem to confirm that with the Nexus program, Google has lost its way. Originally, the stock Android program was designed for developers. An ad for the
Nexus One
even mentioned developers, which is something that you wouldn't see now. Consider that back in March 2010, developers with an app scoring 3.5 stars or better, and with 5000 unique downloads,
received a free Nexus One or Motorola DROID
. Both were stock Android handsets, and a Google spokesman even said at the time, "
We hope that offering devices to developers will make it easier for them to create and test great applications
." The previous month,
Google gave out 70 free Nexus One handsets to developers
at the London Android Developers Lab.
Nowadays, the Nexus program has become less developer oriented and instead of showing off the things that Android can do, the Nexus 5X and Nexus 6P have merely become two more competitors for Android manufacturers. Notice how the ads for both the Nexus One and
Nexus S
concentrate on Android, and say very little about the phones themselves (especially the Nexus S spot). The ads for the new Nexus models are all about the handsets. To put it simply, the focus of these Nexus ads has shifted over the years from the software to the hardware. Which means they have become less an advertisement for Android, and more a commercial to promote the phones.
Check out the ads for the Nexus 6P, Nexus 5X, Nexus One and Nexus S by clicking on the video slideshow below.
source:
StealMyGadgets
,
N2CHD
,
">iHackiPods
via
TheVerge