Froyo officially a NoNo for Sony Ericsson's Xperia X10, X10 Mini and X10 Mini Pro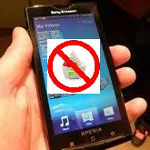 The hopes and dreams of Sony Ericsson Xperia X10 owners that they some day might experience the thrill of watching Adobe Flash videos and animation has been permanently quashed by the joint venture. While Android 2.2 will be a no go for the Xperia X10, X10 mini and X10 mini pro, Sony Ericsson plans on offering a multitouch update in Q1 of this year which would allow users to pinch-to-zoom in the browser.
Considering that the device launched with Android 1.6 and
early reports
disputed whether or not the line would support multitouch capabilities, the Sony Ericsson Xperia X10 is ending up quite capable of being an extremely useful handset. And if you feel adventureous, you can always root your handset and flash it a custom Froyo ROM from Xda-developers.
source:
AndroidCommunity