The Motorola RAZR 2020 may be a bi-folding clamshell
6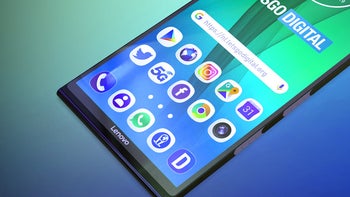 Regardless of whether you fold them inwards or outwards, bending the phones around the vertical axis makes them thick, tall, and uncomfortable to carry around in pockets, and the problem is pretty evident with the overhauled
Galaxy Fold
and even the
Mate X
which is yet to hit the tape.
Folding on the shorter, horizontal axis, would have the resulting phone be more compact, and that's why Motorola's foldable
RAZR
phone of 2019 is tipped to be exactly what it says on the tin - a true spiritual successor to the RAZR clamshell, but with an invisible hinge on the interior.
There exist two rumors about the size of the display when unfurled - 6.5" or 6.2" - but there will also be a small secondary display on the outside for notifications and the like. As to what it could resemble, look no further than these new foldable phone patents by Motorola's parent company Lenovo that were founf by LetsGoDigital. They depict something different than all such patents we've seen so far - a foldable device that is able to bend in different points around the horizontal axis, not just in the middle.
Undortunately, that seemingly leaves no rigid space on the back for an external display, but let's not forget that these are patent renders that can develop further when the eventual device hits the engineering stage.
As for Verizon's expected RAZR, Motorola is rumored to position the bendy handset as a midranger, as it won't carry a flagship processor or a giant battery. That's quite an intriguing concept, as the RAZR will indeed sit lower in terms of specs when compared to the Fold or
Mate X
which are expected to be decked to the gills with the latest and greatest (and expensive) hardware.
Those two will cost about $2000 and $2500, respectively, so an eventual $1500 price tag for the 2019 RAZR may seem like a bargain in the world of foldable phones, though. What do you think about Lenovo's patent above, does it make sense to have a dual-bending ability on a modern clamshell with a foldable display?